How to Save Money on Appliances
July 26, 2023
2023-07-26 13:14
How to Save Money on Appliances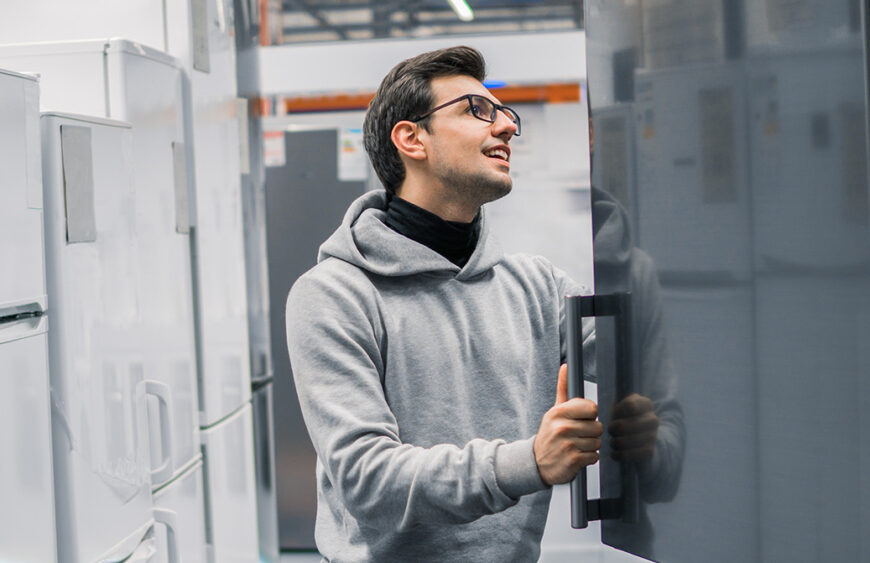 How to Save Money on Appliances
Kitchen appliances are often a significant investment and it's important to do your due diligence before you make any purchase. First, read through online buying guides on the appliance to help you determine the main features, dimensions, reputable brands and price range you can expect. Once you have a better idea on the specifics of the product you are looking for, it is time for you to find the best deal. Below we have outlined some smart tips for saving money on appliances for the kitchen.
Look Out for Price Matching
Find the price for a specific appliance cheaper online or at a competitor store? The main appliances retailers in the US generally will price match competitor prices if you can prove that the item is being sold cheaper elsewhere. Make sure to bring your phone when you shop so you can show the employee the advertised price.
Wait to Purchase Until Sale Season
September and October are known as the months to score a great deal on new appliances, since these months are usually just after new models hit the floor and retailers are eager to get rid of last season's models. Additionally, chances are appliances will go on sale or clearance any time there is a national holiday. So it is always good to wait until a holiday rolls around to purchase a new appliance.
Shop Out-of-box Appliances
Maybe the shade of stainless was just not quite what the manufacturer envisioned. Or, maybe they got the measurements wrong. Their loss can be your gain, as these products are generally sold at steep discounts. Additionally, these products should be covered by warranty, open to exchange or returnable just like any other products. However, be sure to confirm.
Shop Scratch and Dent Appliances
What if you could have the refrigerator of your dreams 50% off the retail price just because it had a tiny scratch on the side? These are the kinds of deals you can discover. Scratch and dent appliances mean big savings, and you still generally get the same manufacturer's warranty as new-in-box items.
Shop Refurbished Appliances
Refurbished appliances give returned appliances a new lease on life. If you are buying a refurbished appliance, make sure a team of experts has rigorously tested, and if necessary, made repairs and replaced parts to meet "new" mechanical specifications. With that said, don't be afraid of a refurbished appliance. All it means is your appliance will run like new for less.
Look Out for Floor Model Appliances
Stores fill their sales floors with bright, shiny new models so shoppers can inspect appliances from every angle. These are brand new items that have been removed from the box and will show little to no wear and tear, all at a fraction of the price.
Overstock & Outlet Shopping
Outlet or overstock is not shopping secondhand. Outlet stores work directly with appliance manufacturers and major retailers to liquidate their overstock or out-of-season products and pass those savings on to you. That means you can get an appliance that is brand new, has never been out of the box, and discounted up to 50% off or more.! Some models even offer rebates for extra appliance savings. This is a great way to shop brands you know and trust at prices that are easy on your wallet.