7 Alarming Ways a New Mattress Can Benefit Your Life
July 26, 2023
2023-07-26 14:10
7 Alarming Ways a New Mattress Can Benefit Your Life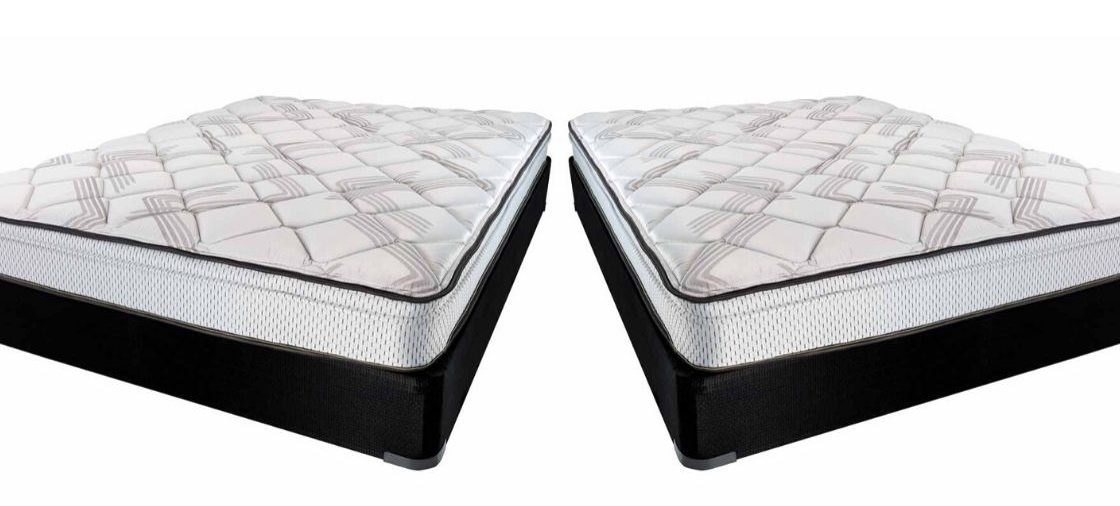 7 Alarming Ways a New Mattress Can Benefit Your Life
We all know that new mattress technology is allowing people to get better rest than ever before. But what you may not know are the other benefits that a great new mattress and better sleep can contribute to the rest of your life. Today on the blog, we're sharing seven of the most alarming benefits.
Understand Your Mattress Needs
Before you even purchase a mattress, you need to do some research. Figure out what kind of mattress technology is best for your sleeping habits. For example, if you tend to get hot while you sleep, a mattress with cooling gel foam would be a great choice to keep you comfortable. Plus, the gel foam will allow more airflow in the mattress to keep it dry and prevent bacteria growth.
What position do you sleep in? There are different mattresses built for different types of sleepers. Make sure you know if you're a back sleeper, side sleeper, belly sleeper, or a combination sleeper to find a mattress with the right support. Knowing your sleep position will make your search for the perfect mattress more successful.
You can also head to your local American Freight  to try out a new mattress before you buy it. Our sales associates will help you find the best mattress for your needs. We offer the latest mattress technology at low, everyday prices. Click here to find your local store.
7 Ways a New Mattress Can Change Your Life
Now that you know how to shop for a new mattress, here's some motivation to get you to start shopping for a new mattress right now:
A new mattress can relieve your body of aches and pains you may have written off as a part of aging. Old, lumpy, or uneven mattresses can put uncomfortable pressure on your muscles. They also lack the support your body needs. After a few nights on a new mattress that's right for your sleep position(s), you could experience pain relief! A 2015 article published by the Journal of the National Sleep Foundation, "Effect of different mattress designs on promoting sleep quality, pain reduction, and spinal alignment in adults with or without back pain; systematic review of controlled trials" suggests medium-firm mattresses are "optimal for promoting sleep comfort, quality, and spinal alignment." These mattresses will keep you comfortable and alleviate pain.
If you do experience pain relief thanks to your new mattress, you also might be inclined to take less over-the-counter pain relievers like ibuprofen. When you're not in pain, you don't need to seek out remedies to help you feel better. That means you'll consume less pain medication as well, which could be better for your overall health. A 2017 article from the National Center for Biotechnology Information says, "Painkillers can have side effects and – in rare cases – lead to complications. In order to avoid adverse effects, it is important to make sure you use them properly. This is particularly true for people who have certain medical conditions or use painkillers regularly. A medication's package insert contains detailed information about its areas of use, the correct doses and how long you can use it for." Get a new mattress to help you potentially decrease your pain medication intake and reduce the risk of side effects.
Sleeping on a new mattress can make you feel like you got more sleep than you actually did. What does that mean? A night with five hours of sleep could potentially give you the energy of seven or eight hours. For busy parents, working people, and those who have a hard time sleeping, this adjustment can improve your energy significantly.
A new mattress can improve your mood! Yes, you read that right. According to an Applied Ergonomics article called "Grouped comparisons of sleep quality for new and personal bedding systems," there is a direct relationship between mood and quality of sleep. The article says, "disturbed sleep has negative effect on social interactions, mood, quality of life, work production and injury susceptibility." It's safe to assume that improvements in sleep, like a new mattress, can have a positive effect on your mood and quality of life.
A new mattress can rid your bedroom of bacteria and mold growth you may not even know about. Old mattresses are packed with dust mites, dead skin cells, and dirt, too. According to an article from Business Insider, "you're rolling around in and inhaling all kinds of nasty particles — including allergy-causing dust mites, fungal spores, bacteria, plasticizers, flame retardants, and human skin cells — 8 hours a day, 365 days a year." That's gross! Get rid of the health hazard and get a new mattress to create a cleaner sleeping space.
The quality of your afternoon naps will increase. Instead of lying down for an hour to catch up on some Z's, you can get away with a 20-minute power nap and feel just as refreshed! A new mattress will help you make the most of your precious nap time.
You'll be ready to take on the day. With better quality sleep, you won't be so focused on wishing you were back in bed. Your focus will be on your work, school, hobbies, extracurriculars, and any other way you spend your time. Enjoy feeling more energetic and present with the help of a brand new bed.
Are you ready to start increasing your quality of life? Start with your mattress. Visit your local American Freight Furniture and Mattress to test our new mattress styles today.
Shop the Latest Mattress Technology
Did you know American Freight offers state-of-the-art mattress technology from major brands like Beautyrest and NordicRest? Stop by your local store to see our selection. We'll help you find the right mattress for your needs based on size, budget, sleeping position, and more.
We recommend checking out the NordicRest Norway Collection for a modern foam mattress. It's packed with layers of Visco memory foam and plush comfort foam to contour to your body. For more information, check out an American Freight near you!
Become a Blog Subscriber With the Inside Scoop
If you love all things furniture and mattresses, you need immediate access to all our latest blogs and quizzes. Click the image below to sign up for the blog! You'll receive a confirmation email in your inbox within a day or two. Click the link to complete your subscription, then you're all set!
Sources:
Journal of the National Sleep Foundation
National Center for Biotechnology Information
"Grouped comparisons of sleep quality for new and personal bedding systems"
Business Insider