How Do You Lease an Appliance?
July 26, 2023
2023-07-26 13:14
How Do You Lease an Appliance?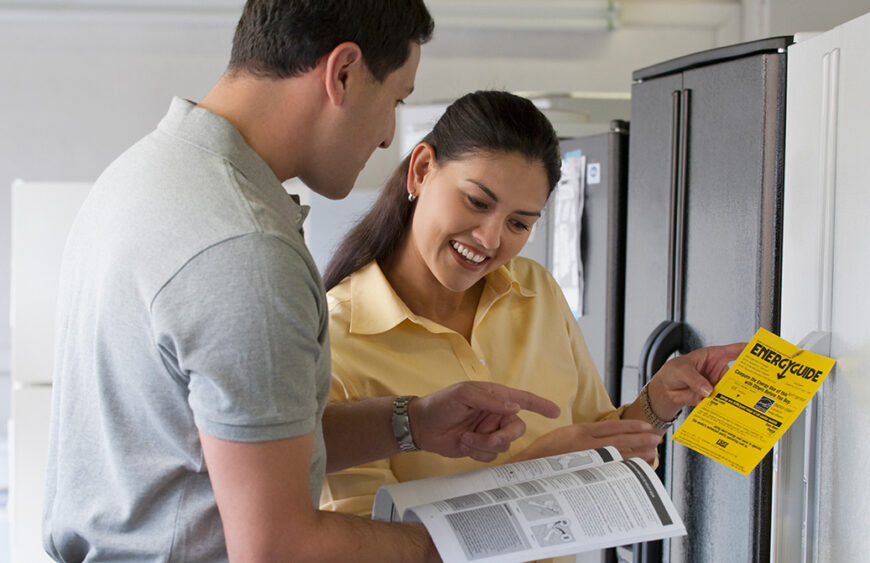 How Do You Lease an Appliance?
Taking on a large expense that you weren't anticipating can be frustrating, especially when something like an essential appliance goes out of commission. However, there's no need to worry about breaking the bank! Leasing your appliances is a safe alternative that can turn a big purchase into smaller, affordable payments.
How to Lease an Appliance?
The process of leasing an appliance is pretty straightforward and can be completed in just a few steps.
Find the item you want to lease
Find the item you want to lease at a store or a website that offers options on appliance leasing. A good starting point would be your local American Freight store.
Choose your leasing plan
Choose your leasing plan carefully and look for terms such as how often you make your payments, the payment amount, and if there is a minimum and maximum lease term. Ask about available purchase options and return options.
Make your first lease payment
After making the initial first lease payment, you are then authorized to take home your brand new appliance or arrange for it to be delivered directly to your home.
Why Should I Consider Leasing an Appliance?
Leasing provides a way to take home a new appliance today without making a large payment upfront. It is a good option to enable families or people to access high quality and top brand appliances while being able to pay at a rate that is manageable. Applications are simple and decisions happen within seconds so there's no waiting and wondering if you qualify. Also, there's no application fee so you have nothing to lose by checking your eligibility and approval amount. In addition, by leasing an appliance, you do not have to commit to purchasing the item at the end of the contract.
Do I Have to Have Good Credit to Lease?
You don't have to have good credit to lease appliances and often you will find that shops will offer no-credit options, allowing even those without a good credit rating the ability to lease new appliances. However, there are some typical minimum requirements in order to be eligible to lease an appliance. These include:
Must be at least 18 years old
Have a valid photo ID
Minimum monthly income
A valid Social Security number or TAX ID number (ITIN)
A valid Email address
A valid Phone Number
Is Leasing Appliances Worth It?
The decision to lease usually boils down to a few factors:
Cost and personal savings
Whether you want or need high-end appliances
Whether you prefer regular flexible payments instead of one lump sum.
If you do choose to lease an appliance, there are many great affordable options out there and you just need to know where to shop! Be sure to take a look at some of the fantastic appliances available at American Freight.
Leasing at American Freight is Simple
At American Freight leasing an appliance is easy and you don't need established credit to qualify. You do have to be at least 18 years old and have the following: a valid photo ID, an electronic payment method, a valid email address, valid phone number, and a current Social Security Number or Taxpayer ID. It's that simple!
The minimum term for leasing is 5 months, then you decide what happens next: continue leasing, return the items, or purchase the items (not available in NJ, VT, WV, WI).
With LEASE IT, you can select a flexible payment option that suits your budget and your paycheck. Choose from a weekly, biweekly (every 2-weeks) or monthly payment schedule.
The Lease IT program also offers early purchase options (not available in NJ, VT, WV, WI), which is traditionally the most economical way to buy out of your lease. Early purchase options occur within the first 30, 60, and 90 days after signing your lease agreement.
If you want to see what that product you've been eyeing would cost to lease, you can get an estimate of what it would cost weekly, biweekly, or monthly to Lease IT, today.