How Long do Refrigerators Last?
July 26, 2023
2023-07-26 13:14
How Long do Refrigerators Last?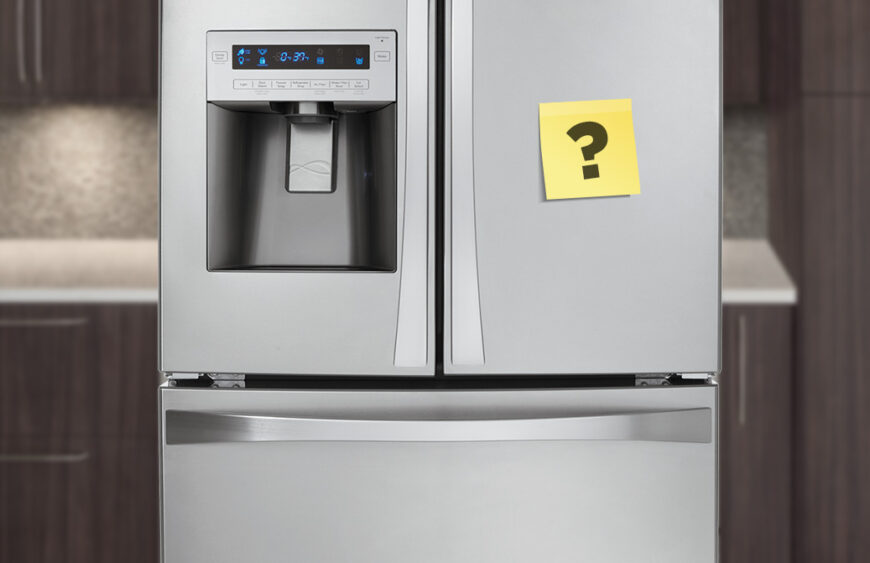 How Long do Refrigerators Last?
No matter how well-built your refrigerator is, it will inevitably start to encounter difficulties after years of use. Keep reading to learn about the average life of a refrigerator, how you can extend your refrigerator's lifespan with proper care and signs you need a new fridge.
How Long Should a Refrigerator Last?
The typical expected lifespan of a refrigerator is roughly between 14 and 17 years, though this can vary based on a few factors. If you treat your fridge carefully, and service it regularly, you can add a few years to its life. Your refrigerator's lifespan will also vary depending on its size and model. Larger refrigerators last longer, with an average lifespan of 17 years, while smaller fridges tend to last closer to 14 years. One should also keep in mind that as your fridge ages, it will start requiring service more frequently, and accompanying repairs will become costlier as well.
How Can You Extend a Refrigerator's Lifespan?
You can extend a refrigerator's lifespan with proper care and treatment. If you give your fridge frequent servicing, you can reduce the chances that it will fail or develop faults that mean costly repairs. Servicing should be performed by a qualified technician and usually includes cleaning the coils and gasket, replacing the water filters and inspection that fridge is working properly. Additionally, the following tips are recommended to keep your fridge lasting longer:
Keep your fridge out of direct sunlight and away from heat-producing appliances
Make sure the coils on the back are a few inches from the wall, and remove the dust and debris from them regularly
Empty and clean your fridge at least once a month
Ensure your fridge is at the optimal temperature, between 37- and 40-degrees Fahrenheit
Clean your doors and seals with soapy water to prevent your gaskets from cracking
Defrost your freezer if there is ice build-up
Signs You Need a New Fridge?
Even with proper care and servicing, you'll eventually need to think about replacing your fridge. Look out for these signs that your fridge may be nearing the end of its lifespan:
You notice excessive condensation on your fridge's exterior and may notice signs of mildew or mold around the seals
The motor is constantly running hot when you check the back of your
Your food is spoiling faster than usual, and items are not cooling down as quickly as they should
Your fridge is making audible noises as it attempts to re-regulate its internal temperature
Your fridge isn't energy efficient, leading to higher power bills each month
Your freezer is showing excessive signs of ice build-up
If you have decided you need to purchase a new refrigerator, here at American Freight, we carry many of the top rated brands including Kenmore, GE, Samsung, Whirlpool, Frigidaire and many more, all on sale at discounted prices. Visit today!