How to Make a Rented Space Feel Like Your Own
July 26, 2023
2023-07-26 14:07
How to Make a Rented Space Feel Like Your Own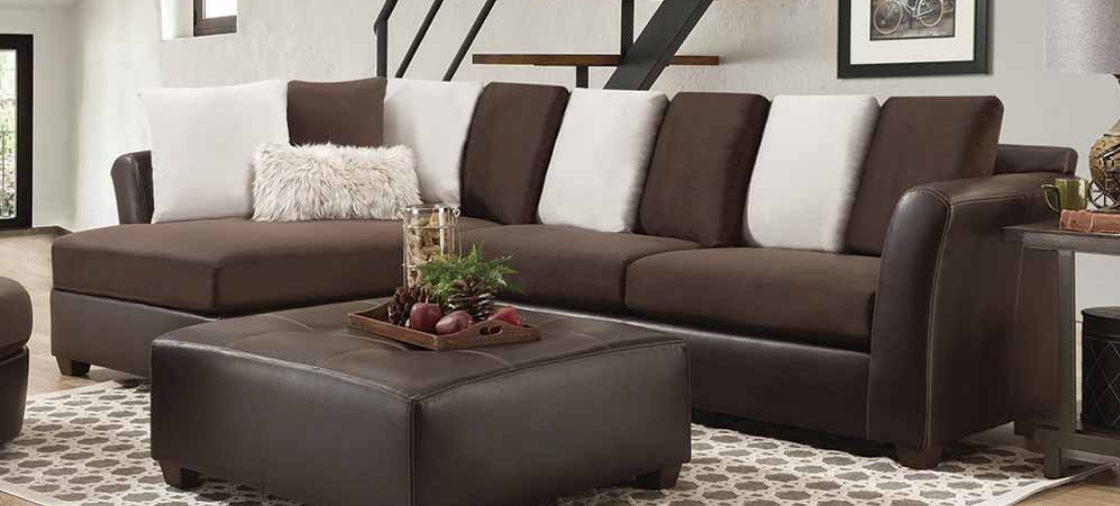 How to Make a Rented Space Feel Like Your Own
Did you know City Lab estimates more than 100 million people rent their home in America? Given that approximately twice as many people own their home, it's safe to say renting is a common living situation for almost 1/3 of the adult population here in the United States.
If you're one of the people that fit into the renting category, how do you make your apartment, condo, townhome, or house feel like your own? Today we're going to walk you through some options that will help you make a plain and sterile rental more home-y. Best of all, many of our tricks and tips will work within most rental agreements. Let's get started!
The Reality of Renting
Whether this is the first time you've ever rented an apartment or you're a seasoned pro with years of renting under your belt, there are some initial steps you need to take before you start decorating your space. First of all, read your lease or rental agreement line by line. The best practice is to read it thoroughly before you sign on the dotted line. However, if you can't right away, you should read it soon after to make sure any questions you have are clarified before you move in. Here are some important rules to look out for:
Paint rules—Your landlord will probably outline what you're allowed to do to the walls. Check to see if you're allowed to paint. In most cases, if you are allowed to paint you must re-paint to match the original color upon moveout. Talk to your landlord if it's not outlined specifically.
Wall art guidelines—Your lease could say you're allowed to hang art, as long as there's no damage to the walls. However, "damage" can take many forms. Find out if nails or push pins are okay to use. Some landlords may not mind a few holes, others might charge you damage for an entire wall for hanging a single frame. Get the facts before you start hanging your favorite decorations.
Hardware upgrades—Does your lease say anything about changing the hardware on doors or cabinets? If you want to make those changes, be sure it's okay with your landlord. Some modern kitchens feature cabinetry without pulls or knobs. If you add them without permission, you could face a hefty fine when you move out.
If you want to negotiate terms in your rental agreement, be sure to express to your landlord exactly what your plans are. For example, if your lease won't allow you to paint your walls at all, consider offering to hire a professional to paint them when you move out. You might be able to get what you're looking for if you ask nicely. If you do come to an agreement, make sure to get it in writing with your landlord's signature. You might also want to contact an attorney to make sure it's a valid adjustment to the lease.
Inspiration for Your Rented Space
Now that you've read your lease and you know what your decorating options are, it's time to get creative! Here's a breakdown of some of our favorite upgrades you can make to your rented space:
USE WASHI TAPE FOR DAMAGE-FREE WALL ART
Have you ever heard of washi tape? It's similar to painter's tape because it won't damage your walls. Washi tape comes in a wide variety of colors, patterns, and widths. You can use multiple colors to create a trendy striped wall. Or choose a DIY wallpaper design with "+" signs in a grid formation. There are endless possibilities when you decorate with washi tape. You can remove and reconfigure the tape as much as you'd like.
BUY FURNITURE TO FIT THE SPACE
One of the easiest ways to make your rented space feel complete is to purchase furniture that fits every room perfectly. As tempting as it is to bring all your old furniture into your new home, it may not fit properly. Avoid the hassle of squeezing an oversized sofa or huge dining room table into a tiny apartment and find what you need at American Freight Furniture and Mattress. We have sofas, sectionals, loveseats, and dining sets in the perfect sizes and styles to fit your needs. As always, make sure to measure your doorways and hallways so you know what will fit in your rented space.
TRY WALL-FRIENDLY ADHESIVES INSTEAD OF NAILS
Bare and sterile walls are hard to look at after a while. Welcome different colors and textures onto your walls with help from some damage-free adhesives. You can hang lightweight frames, pictures, fabrics, signs, and more with hooks and tapes that are made specifically for hanging wall art. Best of all, there are plenty of hooks and clips in different colors and finishes to match your decorating style. You could also explore adhesive options for hanging curtains.
THINK STYLISH STORAGE
Most rental units don't have a great deal of built-in storage. Make the most of your space by choosing furniture that stores your belongings in a stylish manner. We love to recommend storage bedroom sets that offer under-the-bed drawers and storage in the headboard. Read more about the bedroom set here. You could also choose a storage ottoman in your living room.
ADD A FUN FAUX BACKSPLASH
Adding a backsplash to your kitchen or bathroom isn't the headache it used to be. There are plenty of peel-and-stick options that you can add to your rental that won't leave any residue on the walls after you remove it. Choose a simple subway tile or a pretty herringbone pattern with multiple colors. Adhesive tile squares are easy to apply and will give your bathroom or kitchen an instant facelift.
CHOOSE FUNCTIONAL ACCESSORIES
If you don't have a lot of square feet to spare in your rental unit, at least some of the accessories you choose should be multi-functional. We love to recommend floor lamps and two-tiered coffee table sets. Multi-tiered tables are great for storing accessories without limiting surface space. Floor lamps are a great way to add dimension to the lighting in your room and elongate your walls. Tuck one in the corner of a room so it's out of the way.
PLACE RUGS EVERYWHERE
There's a pretty good chance the flooring in your rental unit wouldn't be your first choice. If it is, great! If it's not, consider adding rugs of varying textures and sizes throughout each room. We love large area rugs in living rooms to add a splash of color and minimize foot traffic on hardwood, laminate, vinyl, or carpet. Rugs can cover ugly floors and help you eliminate scuffing and scratching floors throughout your home.
Wrapping Up
The best way to go about decorating a rental unit is to get informed and then get creative! You never want to make any adjustments to your apartment, condo, home, or townhome that could break the rules of the rental agreement. There are plenty of ways to get around decorating rules. How do you make your rented space feel like home? Let us know in the comments!
Sources:
City Lab