How to Move in Together: Furniture Edition
July 26, 2023
2023-07-26 14:01
How to Move in Together: Furniture Edition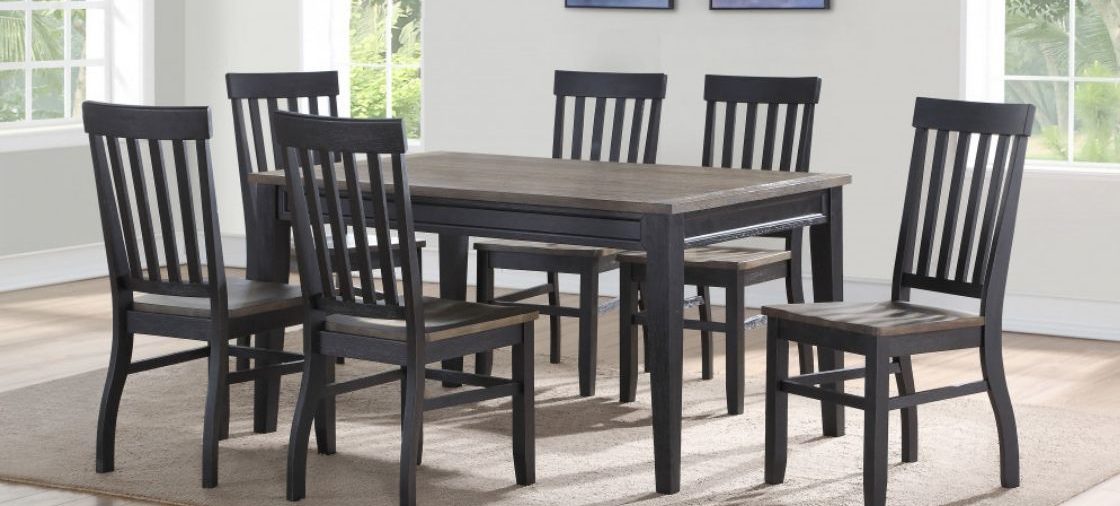 How to Move in Together: Furniture Edition
Let's be honest, moving can be a hassle. Scheduling move-in and move-out dates, arranging utilities, and getting all your stuff from one place to another takes plenty of planning and patience. And that's just moving on your own! How do you navigate moving in with a friend, family member, multiple people, or significant other? In this post, we're covering all the suggestions, tips, and tricks you need to make your move run smoothly.
Who Are You Moving In With?
There are plenty of things to consider when you start to plan a move. The person or people you choose to live with should rank near the top of your priority list. Whether you're moving in with a stranger, group of friends, significant other, or back home with the parents, consider these questions:
Are all parties moving into a new place or is one person joining someone else's home, apartment, townhome, etc.
How will you furnish your home? Does it come furnished or will you need to provide your own furniture?
How much are you willing to pay for rent and utilities?
Does anyone have pets or plan to have pets in the home?
How long are you planning to live together?
How many vehicles do you need to park on or near the property?
Taking the time to discuss these topics with your new roomie will make the move easier on both of you. If you haven't figured out where you're living yet, some of these items can help you decide where you should look!
Figure Out the Furniture
Once you know where you're moving and who you will live with, it's time to figure out the next big thing—furniture! Your furniture needs will greatly depend on your situation. If you're moving back home with your parents, you might be able to utilize furniture from your childhood bedroom. If you're moving into an apartment with a friend or two, you might have the option to choose a furnished complex. In most situations, you will need to bring or buy your own furniture.
IDEAS FOR JOINT FURNISHING
If you and your significant other are moving in together for the first time, odds are you have lots of pieces that don't match that need to mesh under one roof. Here are a few ways you can approach moving in with a friend or partner:
Sit down and figure out whose furniture will go where. As long as there's bedroom furniture, a dining table, and a complete living room, you're all set!
Brainstorm what furniture you each will donate and bring to the new place. Shop for larger communal pieces that you'll both use like a sofa set or kitchen table. Use the new pieces to tie your styles together beautifully.
Use the majority of one person's furniture and just add other pieces as you wish. This works well for partners moving in together in someone's existing home.
If you need to get rid of furniture when you make the move, try to sell it and use the profits for your next furniture purchase. Another great way to repurpose unwanted furniture is to donate it! Check out your local furniture donation spots to figure out where you can re-home your gently used pieces. Rule of thumb: Don't donate any furniture you wouldn't use second-hand.
TIPS FOR SHOPPING
Have you decided that you need some new furniture? American Freight has everything you need under one roof. Furnish your room with a complete bedroom set. Upgrade your dinette set to a full-sized kitchen table. We have a huge selection of sofas, loveseats, and sectionals as well. Do you need side tables? Check out our coffee table sets and nightstands. We offer a wide variety of products in tons of colors, finishes, and styles.
Shopping for new furniture can be a headache if you and your partner or roommate have completely different styles.  To compromise, however, you need a different kind of expertise. Here are a few tips to make furniture shopping easy and fun:
Sit down with your new roommates and figure out everyone's opinions about the furniture. Someone might not care what the furniture looks like. Someone else might be really passionate about decorating and furnishing. Figure out where everyone stands on the matter.
Step two should involve comparing and contrasting styles! If you don't have the words to describe what you like, show each other pictures of furniture. This is a great way to visualize the styles and colors you both want.
The next thing you need to do is talk about budget and finances. How much are you willing to spend? Can you split the cost 50/50? Is one person going to foot the bill? Figure out who is going to keep the furniture for the long term and make arrangements.
Once you find some common ground, it's time to start shopping! Visit your local American Freight or www.americanfreight.com to pick out the pieces you want to take home.
WRAPPING IT UP
Moving into and furnishing a new place is exciting. Whether you're crossing state lines for a new job or you\'re moving down the street to live with friends, moving in with someone else is a big change! We hope these tips about effective communication and furniture shopping will help you make a smooth transition.