How to Make a Dated Apartment Look Modern
July 26, 2023
2023-09-07 16:54
How to Make a Dated Apartment Look Modern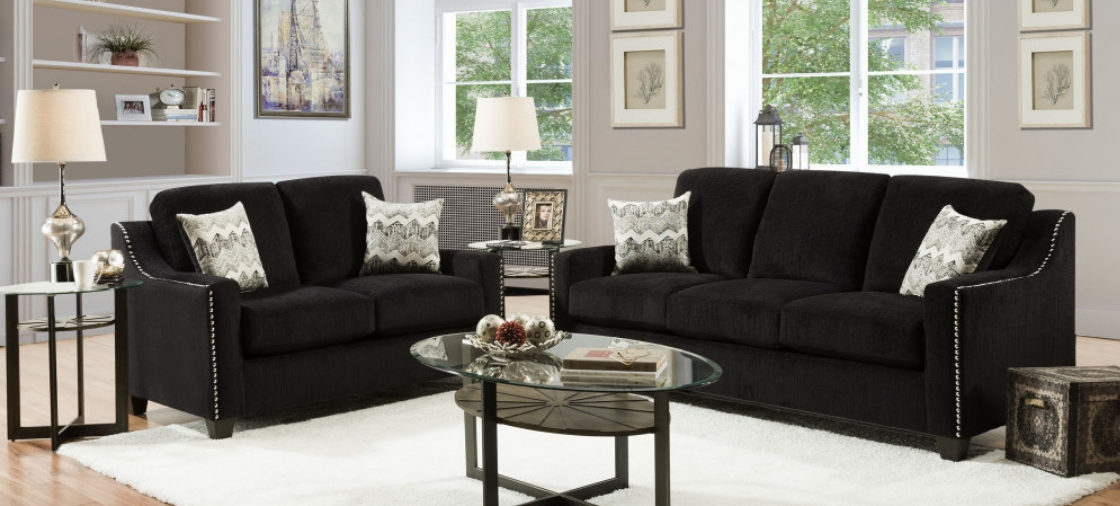 How to Make a Dated Apartment Look Modern
Millions of people across America call different apartment styles home. Whether you're in a decades-old skyrise building with exposed brick walls and large windows or a generic cookie-cutter apartment home built in the 90s, odds are your apartment and furnishings aren't exactly brand new.
No matter if you just moved in or you're celebrating your fifth year in the same snug spot, there are plenty of ways to make a dated apartment look modern. Don't worry—we're here to help! In this post, we're breaking down easy steps you can follow to hide, cover, or draw attention away from all the features in your rental that scream "old!" Plus, we'll help you embrace stylish decorating choices along the way.
Before we begin, be sure to read your Leasing Agreement to get the scoop on what your landlord or apartment complex will and will not allow.
5 Sights for Sore Eyes—And Ideas to Fix Them
We've gathered some expert insight on the drawbacks of living in an outdated apartment. Here are five issues most folks have with their apartments and some simple, trendy suggestions to fix them while you're there:
1.Kitchen Countertops & Appliances
The kitchen is the heart of an apartment. You can also usually gauge the design and features of an apartment by the appearance of a kitchen. If your apartment has outdated countertops and appliances, there isn't much you can do unless something breaks.
However, there's a temporary and inexpensive fix you can try if you're willing to put in some elbow grease! Use contact paper to cover your kitchen countertops and appliances. There are many styles and finishes to choose from that are easy to apply. Give your laminate counters and instant upgrade or cover your older refrigerator model to make it appear black or stainless steel. Simply peel the paper away when it's time to move out.
Pro tip: Try a test strip of contact paper for a few weeks to make sure there isn't any sticky residue left behind when you remove it.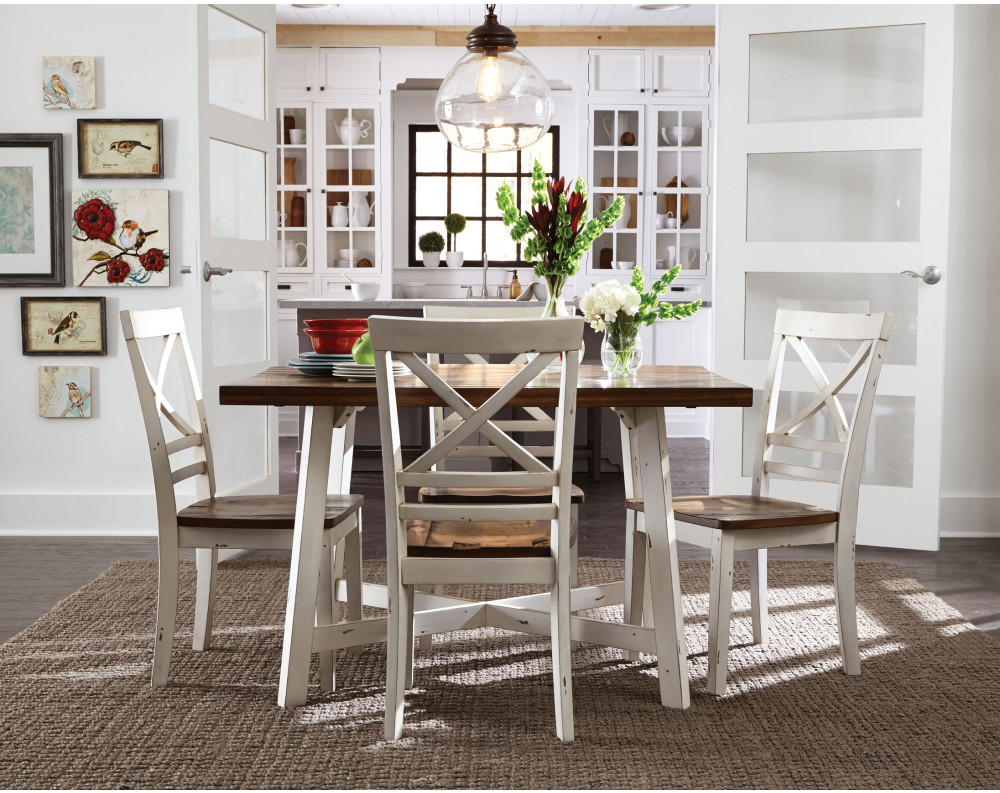 2. Window & Slider Blinds
Plain white and offwhite blinds usually look pretty bland. In some cases, the blinds are the only white item in the room so they don't match anything. Luckily, there are a few ways to get around ugly blinds! You can swap out horizontal window blinds for a different window covering. Choose roll-up bamboo blinds for a natural texture. Wood blinds also come in various colors to match the look you want. If blinds aren't your style, simply pull the white ones all the way up and install curtains for privacy and shade. Make sure to switch the blinds back to the way you found them before you move out.
Vertical sliding blinds are another story. Some styles feature clip-in panels that you can remove or replace one at a time. Try removing all the blinds and clipping in lightweight curtains instead. Stack the blinds in a safe place to reinstall before you move out. You could also try to find the same blinds in a different color to spruce up your apartment. The last way to keep those ugly white blinds out of sight and out of mind is to simply open them all the way up and install curtains of your choice.
3. Switch Plates
Old switch plates have a tendency to look pretty yellow. A simple way to upgrade your walls and remove that yellow shade is to replace the switch plates. There are plenty of colorful options on the market to fit your fancy. Remember to change the plates for the outlets as well so that everything matches.
Design tip: Choose switch plates that match the color of the trim in your room to create a cohesive look. For example, choose dark brown wood switch plates to match trim and crown molding in that shade.
4. Breakers & Dials
There's really no way to get around random cords, dials, or breakers that might protrude from your walls. Don't let these permanent pieces ruin the design in your apartment. Use artwork to disguise or completely cover the boxes, dials, etc. on your walls. Cover shallow items with a piece of canvas art. If the box protrudes far out on the wall, try disguising it with floating shelves and decorations or hiding it in a gallery wall.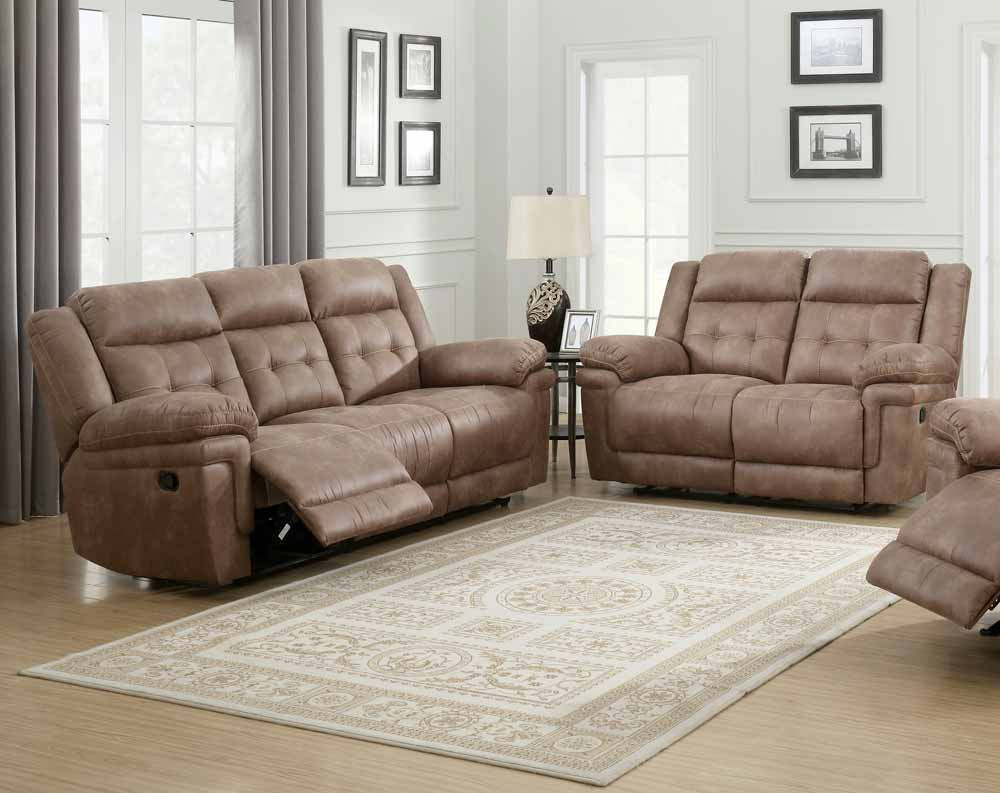 5. Carpet or Laminate
One of the biggest pains of apartment dwelling is dealing with outdated flooring. With some creativity and patience, you can cover your hard floor with peel and stick floor tiles. You can redefine the appearance of your kitchen, bathroom, or living room in just a matter of minutes! We recommend testing the floor tiles in a small area before you do the entire floor.
Carpet calls for a different approach. Depending on the severity of your ugly carpet situation, you can do one of several things:
Cover a bold color like Emerald green carpet with a wall-to-wall piece of carpet. Measure each room to get the precise coverage you need. Pro tip: Get a thin carpet to make sure your doors don't scrape the floor when you open and close them.
Disguise a carpet with plenty of furniture and area rugs. If your carpet is just "okay" and not the ugliest color or texture, you can distract the eye from it by covering it in pieces. Add a large rug to your dining room to cover the eating area. Roll out an area rug in the living room to cover the space between sofas and chairs. You can even use multiple small rugs to line carpeted hallways.
Ignore the Apartment and Look Within
Sometimes a dated apartment only looks old due to the furniture inside. Take a closer look at your sofas, sectionals, dining room table, coffee table, accent pieces, and bedroom furniture. If your furniture doesn't reflect your taste, stop by your local American Freight Furniture and Mattress to shop the latest styles at a deep discount. We have everything you need in the compact sizes you want to maximize your apartment space. Click here to find a store near you and start shopping today.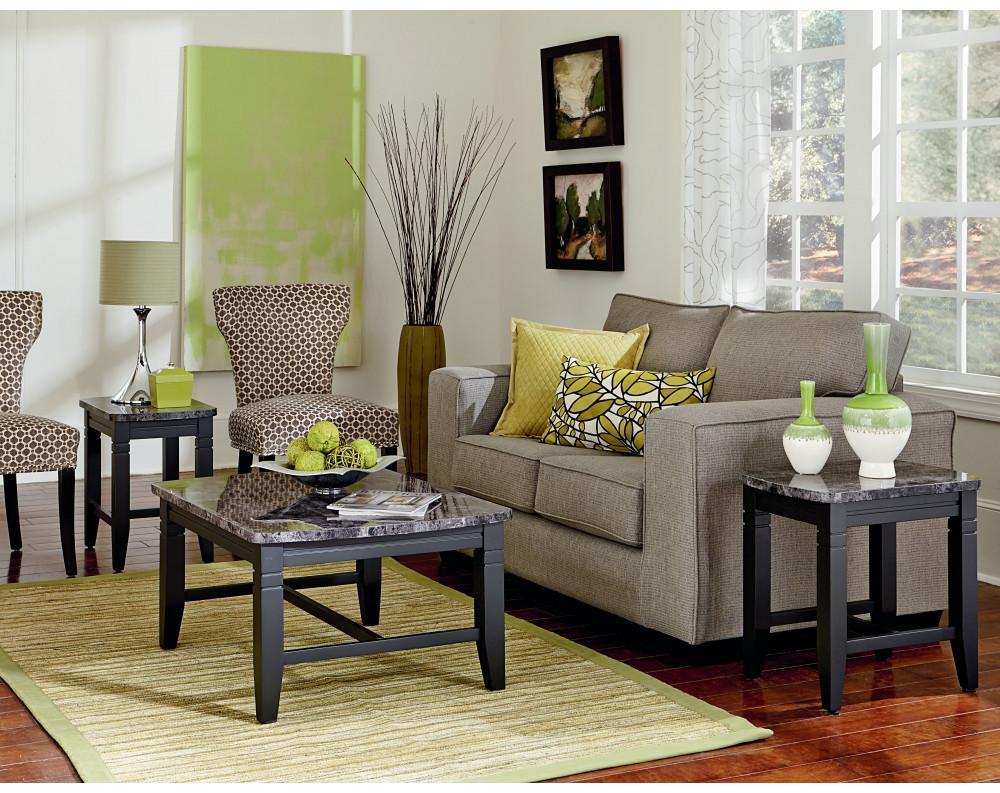 Changes for Added Luxury
Now that we've covered some eyesores and essentials, it's time to think about luxurious additions you can make to your dated apartment. For these upgrades, make sure you get permission from your landlord before you begin.
UPGRADE THE SHOWER HEAD
Make your cramped bathroom a little more luxurious by changing out the shower head. There are dozens of models with dual heads, massage features, and rain settings to make your bathroom feel like a spa every single day.
SWAP THE KITCHEN FAUCET
One of the easiest ways to make your kitchen more modern (and enjoyable to use) is to upgrade the faucet! Add a tall, fancy pull-down faucet to make washing dishes a breeze. Plus, it will help you forget about your tiny kitchen sink.
INSTALL A SMART THERMOSTAT
A great way to cut down on your heating and cooling costs is to install a smart thermostat. These nifty devices let you control your thermostat remotely via your smartphone or other smart devices. You can schedule your heat or AC to turn on or off at certain times of the day to increase energy efficiency.