Maximize Your Space With a Chaise Sofa
July 26, 2023
2023-10-04 15:48
Maximize Your Space With a Chaise Sofa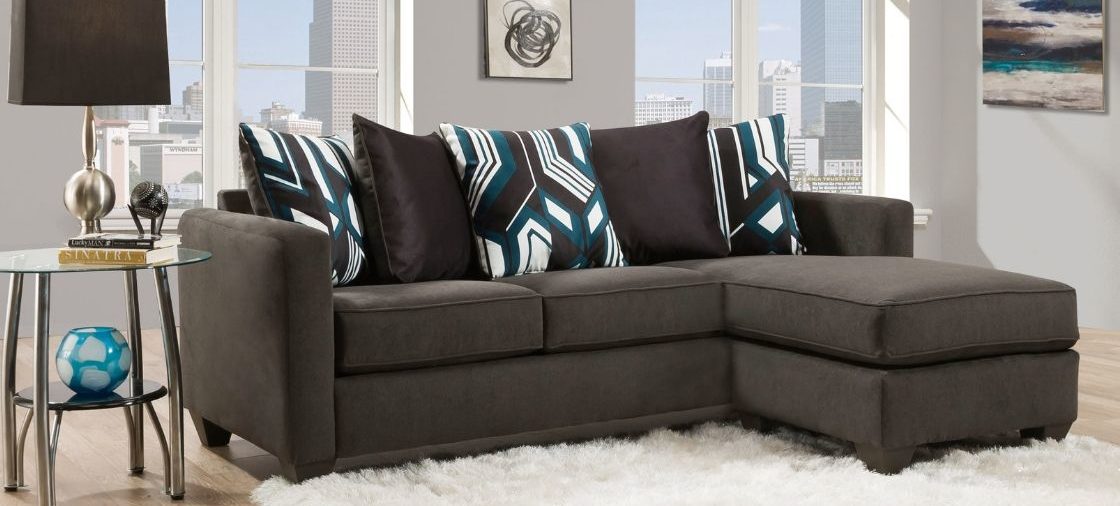 Maximize Your Space With a Chaise Sofa
Balance comfort and style in a smaller living room with a chofa. What's a chofa? It's a chaise sofa, otherwise known as a compact sectional. You've probably seen one before and never realized it had its own name. A chofa basically looks like a couch with a chaise the size of the ottoman. Many varieties feature a reversible ottoman to make the set RAF (right arm facing) or LAF (left arm facing).
5 Reasons to Consider a Chofa as a Sofa
Believe it or not, bigger furniture isn't always better. You don't want to overcrowd the space so much it looks even smaller than it already is. Here are five reasons to get on board with the chofa trend:
Chaise sofas are compact in nature, so they'll fit great in your snug apartment living room or a spare bedroom.
Chofas with reversible chaises are among the best couch choices for longevity. You can flip the seat cushions and change the chaise to the opposite side of the sectional to get an even wear out of the stuffing.
Compact sectionals come in tons of simple, modern designs. Check out the other chofa styles here.
Chaise sofas are easy to pair with other living room furniture. Stage a chofa across from a recliner or matching accent chairs. Put a coffee table in the center of the furniture to complete the sitting area.
Chofas are easy to blend with a bunch of different styles. If you change your interior design like the seasons, you won't have to worry about your sofa matching your new theme or color palette. Simply change your accent pillows to blend with your new look!
Do you like the chofa look? Check out your local American Freight to try it before you buy it. Click here to find the store nearest you.