7 Things To Think About Before You Buy Your Next Dining Table
July 26, 2023
2023-07-26 14:13
7 Things To Think About Before You Buy Your Next Dining Table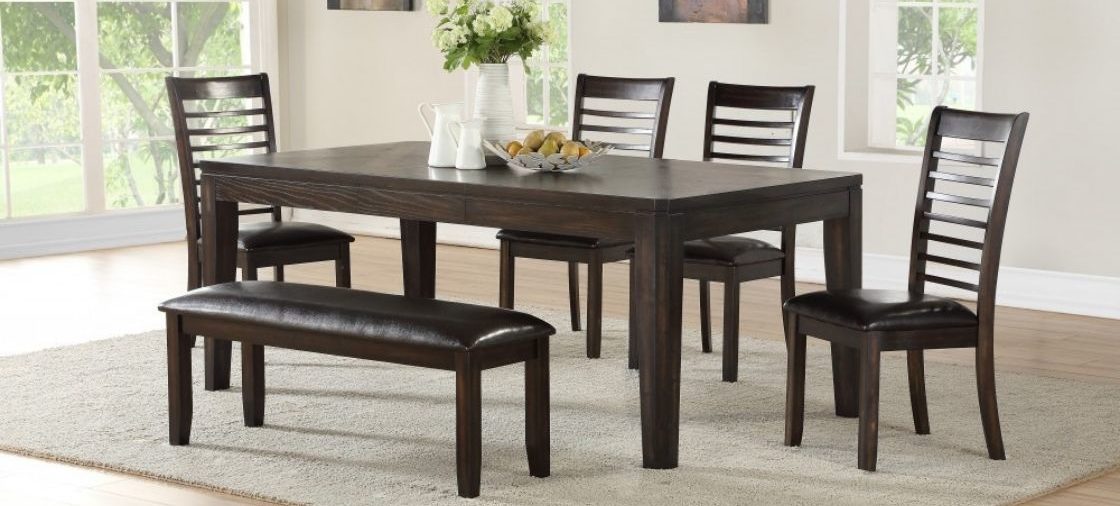 7 Things To Think About Before You Buy Your Next Dining Table
Is it time for you to start browsing for a new dining table? You have lots of things to consider before you start shopping. Luckily, our new Things to Consider mini-series will help you get all your ducks in a row from your budget to the number of seats you need. Keep reading to find out what seven things you should think about before you purchase your next dining set.
The Purpose of Planning
It can be enticing to want to buy a new set of table and chairs online at just a few clicks of a button. But without the proper research and planning, you could end up with buyer's remorse. Consider these questions below to make sure you're making an informed and intentional decision when you buy your next dining room table or kitchen table:
1. HOW MANY PEOPLE DO YOU LIVE WITH?
First things first, how many people do you live with? Whether it's a group of friends or your immediate family, everyone needs a seat at the table. Count the number of heads in your household to figure out the minimum number of seats you need.
You should also take guests into account when you're considering the table size. If you have company over for meals or to play board games on a regular basis, make sure there's extra room for them. Get a table set with plenty of extra chairs or a large bench to seat multiple people.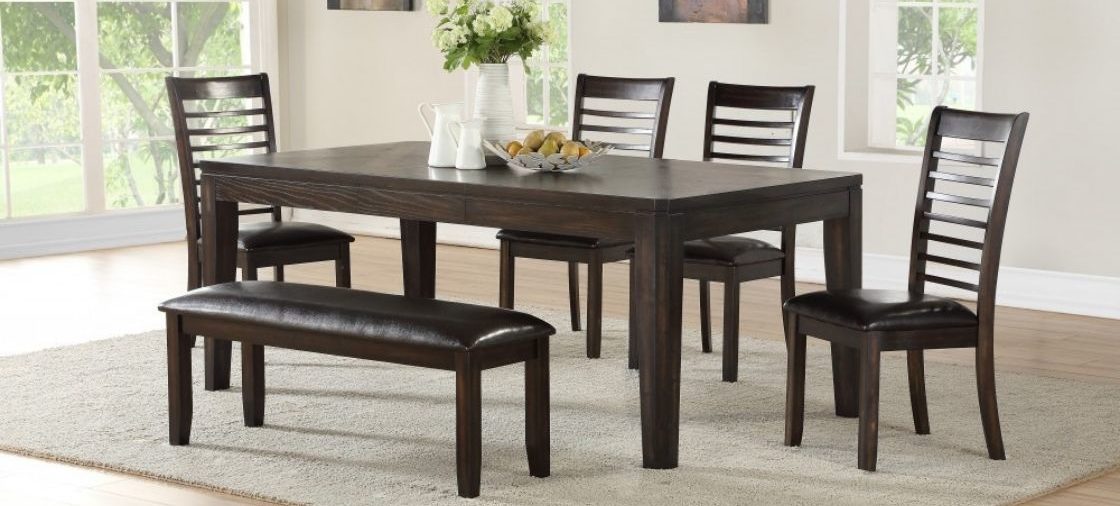 2. HOW OFTEN DO YOU SIT AT THE TABLE?
Not all families or households utilize kitchen or dining tables the same way. Figure out if you will use the table on a regular basis or if it will just serve its purpose as-needed. Depending on your needs, this might mean cutting back the number of chairs at the table. Perhaps you're shopping for a casual kitchen table that doesn't need to seat your whole family for mealtime. Or you may not share meals with your roommates. Whatever your living situation is, take some time to address your needs and your lifestyle and go from there.
3. WHAT PURPOSE(S) DOES YOUR TABLE SERVE?
Your kitchen table or dining table could act as much more than just a place to eat. It's easy to turn a spacious tabletop into an area to complete art projects, work on a laptop, or play card games. Think about how you will utilize your table to determine what finished and colors will work best for you.
For example, a white table might not be a great choice if you plan to use that area to paint. You should also look for tables with smooth, even surfaces. A table with natural wood grain looks great, but the surface isn't practical for writing.
Don't forget about entertaining! Searching for tables with an expandable leaf option can make it easy to turn a simple table into a holiday dining table. Check out the Ally Dining Collection if you're interested in an expandable table set.
4. DOES TABLE HEIGHT MATTER?
You may or may not have considered the height of your new table. But you should! There are three table height varieties to choose from: standard, counter, and bar height. Standard height is what most would consider a traditional table height. Most homes and restaurants have standard height seating. This height is great for families with small children and for large dining room tables.
Counter height is the next size up. It's a great option for families with older children and people who have long legs. You might also choose a counter height table so that everything in your open concept kitchen sits at the same height. It's a visually appealing choice for kitchens and dining rooms.
Lastly, bar height tables are the tallest table option. These tables come with stool seating with or without backrests. If you don't have a lot of space in your eat-in kitchen, a bar height dinette set could be the perfect fit for you.
5. WHAT COLOR, FINISH, AND STYLE DO YOU PREFER?
When you start browsing kitchen tables, you'll be amazed at what options are out there. Glass table tops, matte finishes, and various table leg styles are just a few elements you might consider.
We love to recommend dark brown, gray, and multi-toned table sets. These colors are easy to pair with the rest of your home decor and they won't show scratches or other wear and tear very easily. To make sure you love the style you choose, be sure to try it before you buy it. Visit your local American Freight Furniture and Mattress to see our huge selection of casual and formal dining tables.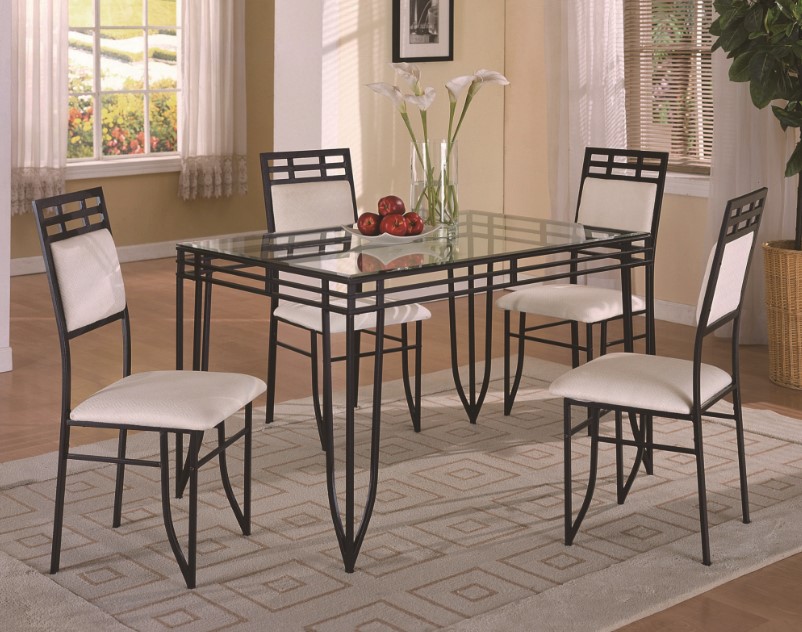 6. DO YOU WANT UPHOLSTERED SEATS?
Comfort might be a top priority for your table and chairs. If your current dining set has upholstered seats, you might be inclined to choose them again. On the other hand, if you live with messy eaters who drop some globs of spaghetti sauce from time to time, upholstered seats might be out of the question. No matter what you choose, just make sure the seats are supportive and comfortable. And don't forget the back cushion! Some chairs offer cushioned seats and backrests for optimal comfort.
7. HOW MUCH ARE YOU WILLING TO SPEND?
When all is said and done, the budget you are willing to carve out for your new dining table and chairs is important. You don't want to break the bank over a dining set. Do some comparison research to make sure you're getting the best quality for the best price. One way to save hundreds on your dining table set is to visit your local American Freight Furniture and Mattress. We offer dozens of options to fit your style and budget. Click here to find a store near you.
For more information about shopping for the right table, check out our blog How to Shop for the Best Kitchen Table. You'll learn all about table heights and design features to find what's best for you.
It's Time to Start Shopping!
Visit an American Freight near you to browse our selection of casual dining sets and formal dining sets in standard and counter height options. Did you know you can also take home your brand-new kitchen table set or dining table set today? Learn more about our payment plans and "Take it Home Today" offer.