What is a Washing Machine Agitator?
July 26, 2023
2023-07-26 13:53
What is a Washing Machine Agitator?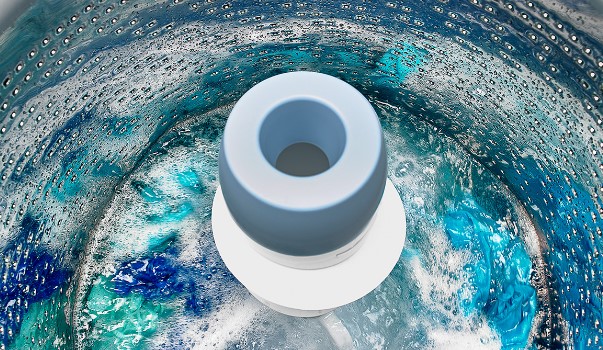 What is a Washing Machine Agitator?
On top load washing machines, an agitator is a large spindle that sticks in the middle of the wash drum. The agitator usually has fins or vanes and uses different types of motions such as twists and turns during a cycle to shake particles out of clothes as they move through water.
Agitators work by rubbing against clothes to break apart tough stains and loosen build-up of substances. While many people continue to believe that agitators are rougher on your clothes than other types of washing machines, the technology has come a long way.
How Does a Washing Machine Agitator Stack Up?
There are many preferences to consider when purchasing a new washing machine, such as speed, size and how rough the washing machine is on your clothes. Read on to see how washing machine agitators stack up against other types of washing machines, so you can find the best washing machine for your needs:
Washing Machine Agitator: Pros and Cons
There are several reasons why you could benefit from a washing machine with an agitator. Usually, they are the most affordable and have shorter cycle times. Additionally, the motion of the clothes rubbing against each other is great for tougher stains and accumulated grime. If you have heavy duty cleaning needs, agitators are the best choice.
On the other hand, washing machine agitators are rougher on delicate fabrics and may shorten their lifespan. Additionally, these top-loaded models use more water, possibly raising utility payments. Finally, due to their slower spin cycles, it sometimes takes longer to dry clothes that come out of agitator washing machines.
Agitators vs. Impellers
Impellers are another common top-loaded washing machine type and feature a smaller rotating hub that creates turbulent currents that wash clothes as they cycle. Impeller washing machines operate with greater efficiency than agitators since they reach higher speeds and thus have shorter spin cycles. They also shorten drying times since more water is extracted from clothes.
Even so, while these machines are gentler on delicate clothes, they may be less effective for cleaning tough stains and heavily soiled clothes. Moreover, simply having an impeller doesn't make a washing machine more efficient, and clothes can tangle during faster cycles, thereby throwing the washer off balance.
Agitators vs. Pulsators
Pulsators are similar to impellers, but they rotate both clockwise and counterclockwise. This gentle kneading motion removes dirt and stains from clothes slowly and with less strain compared to an agitator. Pulsator washing machines are great at removing dirt from almost any spot, and they avoid the tangle that impellers create on faster cycles.
On the flip side, they are prone to form lint on your clothes which can be irritating to deal with, and some models do tangle clothes on specific cycles. Moreover, colors often fade more quickly when compared to other types of washing machines.
Agitators vs. Tumblers
Unlike their top-loaded variants, front-loaded tumblers wash clothes by literally tumbling them around their wash cylinders in a combination of soap and water. In general, tumble washing machines are more energy efficient when using warm water, as they have lower requirements, and they offer higher spin cycles that result in faster drying clothes.
On the downside, tumble washing machines tend to have longer cycle times since the clothes are not fully submerged in water and have smaller capacity than top-loaded machines. Moreover, you can't add more clothes mid-cycle like you could with many top loaders.
Are Washers Better With or Without Agitators?
Ultimately, the choice between a washing machine with or without an agitator depends on your home needs. If you have kids (and therefore lots of dirty laundry), you may be better off using an agitator washer that can really remove the layers of tough stains they'll likely collect. Additionally, agitators are generally the more affordable washer type.
On the other hand, if you're more concerned with the longevity of your delicate clothes, or prefer a more energy-efficient solution, an impeller or a front-loaded washer may be a better fit. These washers deliver gentler cycles and faster drying times, but can be more expensive and may have less capacity.
At American Freight, we carry many top rated washing machines with agitators from washing machine brands you trust. So take a look at our range of top load washers and front load washers, all on sale at discounted prices!