How Long Does a Mattress Last?
July 25, 2023
2023-07-26 13:17
How Long Does a Mattress Last?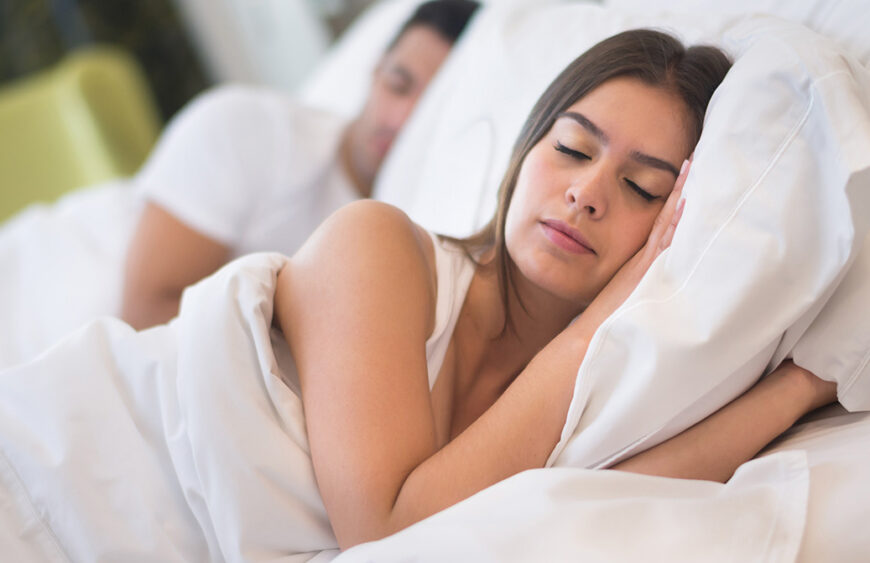 How Long Does a Mattress Last?
The bed is where we start and end every day, making it a vital part of our daily routines. A good mattress addresses several different factors that contribute to a sound night's sleep and preparedness to face another day. This includes giving you the best support for your posture to reduce stress and back pain and even keep allergies at bay. While there are steps you can take to lengthen the lifespan of your mattress, it's also critical for your wellness to recognize when a mattress needs to be replaced.
How Long Does a Mattress Last?
The typical lifespan of a mattress is between 7 and 10 years. However, there are various elements that impact a mattress' lifespan, from the type of mattress, to how often you sleep on it and how you care for it. Even your age is a factor, since your body may require additional support as you get older. With that said, the Sleep Foundation has found that a mattress lasts 8 years on average.
How to Make Your Mattress Last Longer?
There are simple and quick steps you can take to extend your mattress' life:
Flipping/rotating your mattress every 3 months.
Frequent sheet changes help keep your mattress clean.
Airing the room the mattress is in.
Adding a bed frame and box spring that provide additional support. Box springs should be rotated every 6 months.
Avoid jumping on your mattress.
Keeping a mattress protector on at all times (in case of late-night child or pet accidents).
How Long Should a Memory Foam Mattress Last?
Memory foam mattresses typically last 10 years, depending on how well they're cared for. Memory foam mattresses tend to sag less, but you should still look out for other indicators that it is time for change once the mattress is 8 years old. Proper care and regular rotation can help improve the lifespan of your memory foam mattress.
Wondering if you should invest in a memory foam mattress? Memory foam mattresses are venerated among sleep experts and with good reason. Among their many advantages, memory foam mattresses' uniquely engineered material supports and adapts to all different body types and sleeping positions. Moreover, because memory foam keeps movement confined to single sleepers, this type of mattress is especially great for couples.
Can a Mattress Last 20 Years?
Whether a mattress can last 20 years depends on the quality, care and type of mattress. A good quality mattress in theory could last you for over 20 years. However, the comfort level of innerspring mattresses will likely start to falter after 7 years. Although there are exceptions to the rule, we recommend replacing your mattress after 10 years at the latest, as support and comfort will generally have declined drastically by this point.
How to Know When you Need a New Mattress
There are some tell-tale signs that it may be time to replace your mattress. Keep an eye out for the following:
Your sleep is suffering. When your mattress is preventing you from getting much needed sleep, you should start searching for a replacement. Joint pains, tossing and turning, and general tiredness can all be signs that your mattress isn't giving you what you need. A study conducted by the Oklahoma State University confirmed what we've known for a while: new mattresses really can improve your quality of sleep.
Your mattress doesn't look or feel right. Over time, mattresses can develop different maladies. If your mattress starts to smelly moldy or make you itch, it's time for an upgrade. Similarly, if your mattress is much squeakier than it used to be, if it's sagging or has deep impressions in certain areas, or if you can feel its coils through the mattress' upper comfort layers, its time is probably up.
You've changed. It's ok to admit that the firmness of mattress that you loved ten years ago isn't quite as comfortable as that mattress you slept on at your cousin's house last week. Tastes and preferences change over time, and replacing a mattress can also be a matter of meeting your new comfort standards. Another factor that might have changed about you is your weight, and those extra or fewer pounds can make a difference when it comes time to select a new, comfortable mattress.
Which Brands of Mattresses are the Most Reliable
It is very important to buy a mattress from a trusted brand, as the quality and comfort of your mattress directly impacts your health and well being. As American Freight we sell mattresses from many of the top brands, all at everyday discount sale prices.