Does a Memory Foam Mattress Need a Box Spring?
July 25, 2023
2023-07-26 13:17
Does a Memory Foam Mattress Need a Box Spring?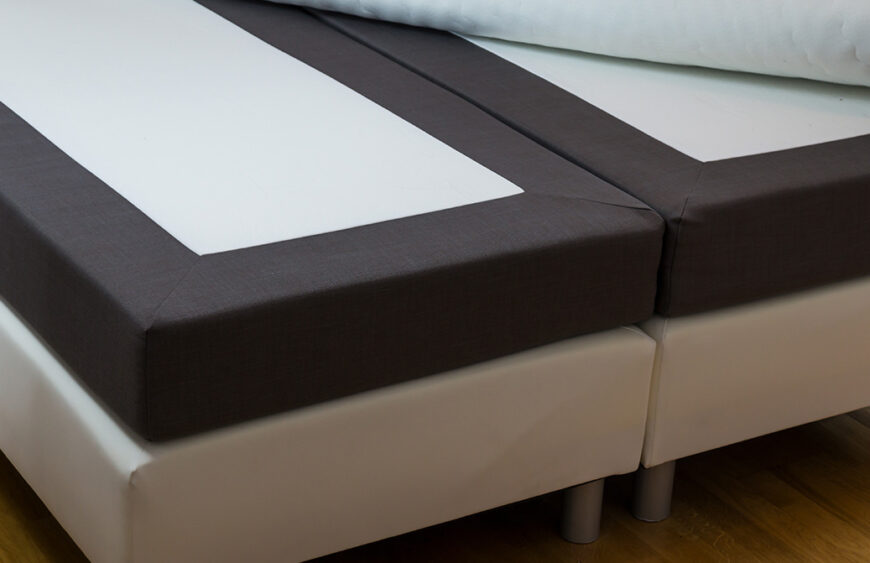 Does a Memory Foam Mattress Need a Box Spring?
After doing some research and testing out a few mattresses, you've decided to go with a memory foam mattress. You've already picked out a brand and size, and you're about to check out. Before you turn to go, the helpful sales associate asks if you would like to buy a box spring for your memory foam mattress.
"I don't know," you say, puzzled. "Does a memory foam mattress need a box spring?"
Do You Need a Box Spring With a Memory Foam Mattress?
You don't necessarily need a box spring for your memory foam mattress, but pairing the two can increase the overall sense of comfort you're getting from your new memory foam mattress.
Memory foam mattresses must be placed on a firm, flat surface to provide their unique sleeping benefits such as back support and pain relief. While a regular bed frame or a bunkie board can meet these basic requirements, box springs have the added benefit of raising your mattress to a height that looks great and makes getting in and out of bed easier.
Moreover, raising your memory foam mattress with a box spring protects it from your home's floor-dwelling inhabitants like pets or toddlers.
Hold Your Horses a Moment, What Exactly Is a Box Spring?
Good question! Box springs are also known as a foundation or bed base on which you can place your mattress. In some countries the box spring is simply placed on casters and constitutes the entire bed frame, in most cases the box spring is placed inside a bed frame with the mattress sitting atop the box spring.
Box springs are manufactured in the same sizes as standard mattress sizes to provide your mattress with full support. While box spring sizes are standardized, the introduction of taller mattresses to the market has led to different thicknesses of box springs – between 5" and 9" – to accommodate mattresses of different heights.
The only aspect of the box spring height that you should be concerned with is whether it elevates your memory foam mattress to a comfortable height. No matter how thick it is, a quality box spring will provide robust support for your mattress.
What Are the Benefits of a Box Spring for My Memory Foam Mattress?
While box springs aren't essential for a memory foam mattress, they do enhance the overall sleep experience you're getting with the mattress in the following ways:
It raises the bed to a height that's comfortable for you. Getting in and out of your bed with ease is a big part of your morning and night routines. Box springs come at different heights, enabling you to pair them with memory foam mattresses of different heights to create the perfect bed height for you.
It provides a flat, firm resting surface. This is important for the long-term health of your mattress, as it means your weight will be distributed evenly.
It ventilates your mattress. Though the comfort of your memory foam mattress won't be compromised if you lay it straight on the floor, it increases the chance that the underside of the mattress will become moldy. The grid-like elevation the box spring provides means your memory foam is getting the airing it needs.
Decided you want to purchase a box spring for your memory foam mattress? Then you are in the right place! We've got a great collection of box springs and foundations on sale at American Freight at fantastic prices.