5 Reasons Your Living Room Furniture Isn't Working For You (And How To Fix It)
July 25, 2023
2023-07-26 14:09
5 Reasons Your Living Room Furniture Isn't Working For You (And How To Fix It)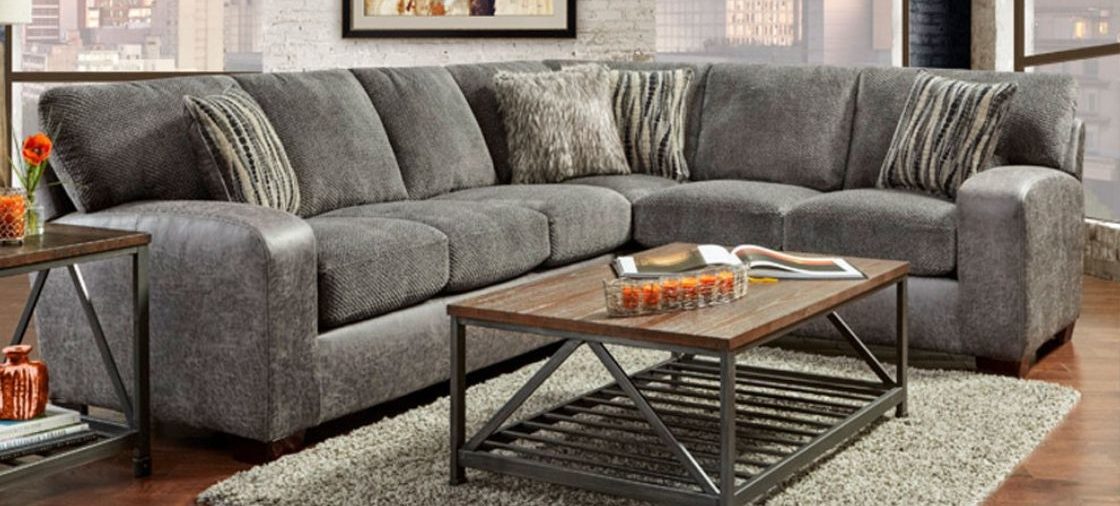 5 Reasons Your Living Room Furniture Isn't Working For You (And How To Fix It)
From ugly furniture to poor feng shui, there are plenty of things that can go wrong when it comes to your living room furniture. So, how can you turn things around? In this portion of the Things to Consider mini-series, we're going to help you sort out five of your living room woes and create a beautiful, affordable space you will enjoy.
Before We Begin
Understanding what styles you like and dislike is an important part of establishing a living room that meets your needs. Do some style research to figure out what color palettes you like, what sofa would fit your needs, and a list of furniture you will need to make the room feel complete.
1. THE FURNITURE IN YOUR LIVING ROOM ISN'T YOUR STYLE
Free and hand-me-down furniture is great for repurposing and furnishing on a low budget. However, your previously-owned pieces might be more worn or less appealing than you expected. If your living room is filled with furniture that isn't quite your taste, we can help!
How to fix it:
If you don't want to drop a lot of cash on furniture, you can take a new approach to gently used pieces. Browse flea markets, garage sales, and discount furniture stores to find affordable furniture. Once you find something that matches what you're looking for, bring it home! It's important to take your time to find the best value and style for the price tag. Plus, if you take the time to make an intentional purchase, you're less likely to experience buyer's remorse.
2. THERE AREN'T QUALITY PIECES IN YOUR LIVING SPACE
It's probably important for you to save some cash while you're shopping for furniture, but if you're too cheap, you risk the quality of the furniture. Have you inherited or bought some fair quality furniture that you're not impressed with? No worries. You have plenty of options.
How to fix it:
There are few ways to approach average quality furniture: replace it, repurpose it, or stage it somewhere new. The obvious answer is number one. If the furniture isn't working for you, don't keep it around. To repurpose or stage your living room furniture in a different manner, you'll need a little creativity. Use a wobbly side table as an outdoor plant stand. Stick an old, pretty accent chair in a corner for decoration. Put a non-sturdy bookshelf in a bathroom to store towels and other lightweight items. Brainstorm a few different ways your furniture can be reused. If you come up short, revert back to returning, donating, or disposing of the furniture.
3. YOUR LIVING ROOM FURNITURE DOESN'T FIT PROPERLY
Maybe there's nothing wrong with the style or quality of your living room furniture, it just doesn't look "right" in your home. Size can have a lot to do with the overall flow of your living room. The colors, textures, and decor can all be perfect, but if the area feels cramped or too empty, nothing looks how it's supposed to.
How to fix it:
Take a quick visual analysis of your living room. Does your standard sofa look HUGE in your room? Is there enough room to have a workout class in your sitting area? Fine tune whether or not there's too much or not enough space because of your furniture.
For furniture that is too large for the area, start thinking about another place in your home it would be a better fit. Basements and entertainment dens are great for oversize sitting furniture.
For furniture that is too small, consider upgrading to larger pieces or adding more. A small sectional will feel more cozy with a set of recliners or another sofa nearby. Fill in space with a variety of different sitting furniture to make the smaller pieces look intentional.
4. THE FURNITURE IS OUTDATED OR OUT OF STYLE
Furniture that doesn't match your personal style is one thing, but old, completely outdated living room furniture is another problem. If the era of your living room coffee table or sectional has been over for, well, a decade or more, it's no surprise if you want to get something fresh and new.
How to fix it:
Figure out what your budget is for your new living room design. Whether you replace a few pieces or the entire living room set, you need to know how much you're willing to spend. Start shopping! You can thrift new furniture one piece at a time or come down to your local American Freight to customize a Living Room Package.
5. YOUR LIVING ROOM PIECES ARE UNCOMFORTABLE
There's nothing worse than furniture that's not enjoyable to sit on. Especially when you utilize your living room furniture every day. From trendy seating at restaurants to stiff office chairs, you already encounter plenty of uncomfortable seats⁠—so don't let your living room turn into another uncomfortable area. Saggy couches that hurt your back, hard accent chairs and any other less-than-fabulous furniture should be donated or pitched responsibly. However, there are a few ways to enhance uncomfortable furniture.
How to fix it:
Do you have an all-wood chair or bench in your living room? Add a cushioned seat and pillows to create a plush backrest. For lumpy or uneven upholstery, try and find a zipper to access the foam or filler. If you're able to easily switch out the upholstery filler, give that a try if you think the furniture is worth keeping. Sometimes it takes a while to break-in new furniture. If you have new and uncomfortable pieces, try and break in them in for a few months before you give up on them.
Can You Relate?
We all eventually find one or two things that could be better about our living room furniture. We hope these five problems and solutions will help you solve any issues you're having in your sitting space. For more furniture options and style inspiration, visit your local American Freight. Click here to find a store near you.