What We're Doing
September 27, 2022
2023-09-27 18:12
What We're Doing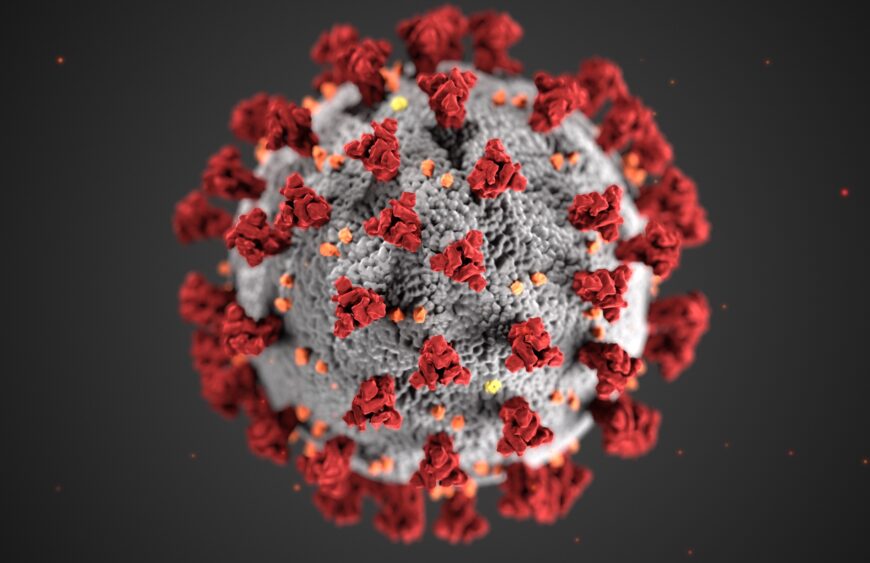 What We're Doing
COVID-19 Update: How American Freight is responding
American Freight is doing everything we can to ensure the safety of our customers and associates. We are closely monitoring and implementing the recommendations from the Federal and local health organizations, in stores and during home deliveries, to ensure the health and safety of our communities. Our stores are open and here to help. And now, we also offer free Curbside pick-up!
Updated Mask Policy
Locations with no state or local mask requirements
In locations where the state or local jurisdiction does not have a mask mandate, we will allow customers and associates who are fully vaccinated to enter the store without a face mask or face shield. We will not require proof of vaccination, except where required by law, but we ask for members' responsible and respectful cooperation with this revised policy.
Locations with state or local mask requirements – no policy change
In those locations where the state or local jurisdiction does have a mask mandate, we will follow the state or local regulations and continue to require customers and associates to wear a face mask or face shield.
As all of us continue to navigate the coronavirus (COVID-19) situation, we want to ensure you that we will be transparent in our actions and communications. Our top priority and commitment is ensuring the health and safety of all our associates and customers. We are continually monitoring the evolution of the situation and are making our decisions based on facts and science, as well as reliance on the expert guidance provided by the Centers for Disease Control and Prevention (CDC), the Federal government and local public health authorities.
As a result, we have proactively implemented the following actions:
Task Force
We created an internal taskforce to monitor information coming out of the Centers for Disease Control and Prevention (CDC) and other federal and local agencies. As concerns or issues are identified, we are responding expeditiously to assess the situation and take appropriate actions to ensure the health and safety of our associates and customers.
American Freight Free Curbside pickup During Coronavirus
Effective Wednesday May 6th, 2020 for Store pickup orders we offer Free Curbside Pickup. Order online and call the store once you are in the parking lot to pickup your order curbside.
Store Cleaning
The adjusted hours will provide stores additional time to perform cleaning and other required maintenance. Following guidance from the Centers for Disease Control and Prevention (CDC), we're increasing the frequency of cleaning and general hygiene maintenance in stores and our other locations. We're also stepping up our efforts to disinfect high-traffic and high-touch areas, as well as posting signage about handwashing and other preventative actions.
Supporting Our Associates
If associates are diagnosed with COVID-19 or advised by health or government officials to self-quarantine due to direct COVID-19 exposure, we are providing supportive measures for them to feel safe and comfortable as associates of American Freight. And as always, we're encouraging associates who are sick to stay home.
American Freight Home Delivery During Coronavirus
If customers have a delivery scheduled and want to postpone to a later date, we'll be happy to reschedule.
In addition to our usual cleaning, health and safety measures we have in place, to protect both our delivery associates and customers in need, our delivery teams will be following additional cleaning and preventative measures for every home delivery. Some of these additional measures include:
Before the delivery, customers can expect a call from an American Freight associate to discuss that, for everyone's safety, our delivery teams will maintain a six-foot distance from customers while in a home. For deliveries involving furniture, the team member will confirm with the customer if they would prefer the plastic covering being left on.

The delivery team will also wipe down all appliances prior to delivery.

While in a customer's home, our associates will avoid or minimize physical contact by refraining from shaking hands, wearing gloves whenever possible, and wiping down existing appliances before disconnecting.

A few things the delivery associates will not be doing include, setting tools or other personal items down inside the home, touching pets, and accepting anything offered from the customer while in the home.

Additionally, we are providing extra hand sanitizer for our delivery associates and are only allowing one designated person to use the delivery cell phone during the route.
What Customers Can Do to Help – Home Delivery Safety and Preventative Measures
We are also asking our customers to help keep our delivery associates safe. We ask that customers expecting a delivery to take the following preventative measures:
Wipe down door handles and other items that must be touched during the delivery

Clean and remove any items from the appliance before the delivery team arrives

Use your own pen to sign the delivery acknowledgement form
We must all work together to ensure a safe delivery!
If you have questions about a delivery, online order or other customer concern, please contact your local store or customer service at:
Thank you for your trust and patronage and be well.