Mattress Buying Guide: How to Choose the Best Mattress for Your Needs
May 14, 2023
2023-07-26 13:32
Mattress Buying Guide: How to Choose the Best Mattress for Your Needs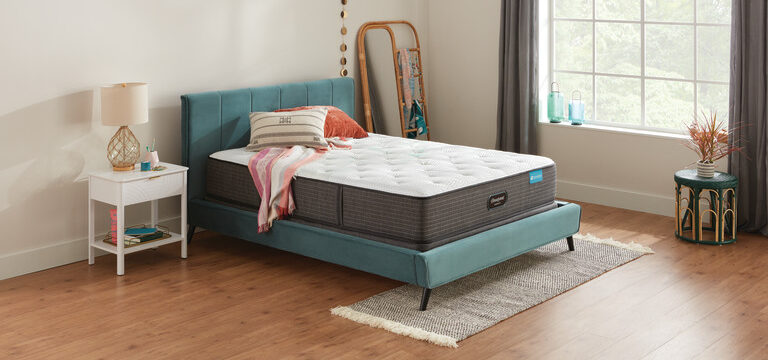 Mattress Buying Guide: How to Choose the Best Mattress for Your Needs
When it comes to getting a good night's sleep, choosing the right mattress is essential. With so many options on the market, it can be overwhelming to know where to start. In this article, we'll break down everything you need to know to choose the perfect mattress for your needs.
Determine Your Sleep Style
The first step in choosing the perfect mattress is to determine your sleep style. Are you a side sleeper, back sleeper, or stomach sleeper? Do you tend to move around a lot during the night? Your sleep style will determine the level of firmness you need in a mattress.
For side sleepers, a softer mattress is recommended to help relieve pressure on the hips and shoulders.
Back sleepers typically need a medium-firm mattress to provide adequate support for the spine.
Stomach sleepers need a firmer mattress to keep the spine in a neutral position.
Consider Your Body Type
Your body type is also an important factor to consider when choosing a mattress.
If you have a larger build, you may need a firmer mattress to provide adequate support.
If you're more of a petite build, then a softer mattress may be more comfortable.
What Are the Different Types of Mattresses?
Hybrid Mattress: hybrid mattresses are designed to offer the best of both worlds, combining the comfort of foam with the support of an innerspring. This means that hybrid mattresses are designed to provide pressure relief and body contouring for a perfect sleep experience.
Innerspring: Innerspring mattresses have a coil spring support system. It is one of the most popular types of mattresses due to its durability, comfort, and affordability. While innerspring mattresses can have a reputation for creating pressure points, newer models with better quality padding will generally not have these issues.
Foam Mattress: Foam mattresses provide several benefits, including improved comfort and support, reduced motion transfer, and they are hypoallergenic. They also reduce pain and pressure points due to their contouring capability.
Consider Your Budget
Mattresses can range in price from a few hundred dollars to several thousand dollars. Consider your budget when shopping for a mattress, but don't let price be the only factor. A high-quality mattress is an investment in your health and well-being.
At American Freight, you can find a wide range of name brand and high quality mattresses at everyday low prices. That means that you don't need to sacrifice quality to find a mattress that you can afford.
In conclusion, choosing the perfect mattress is an important decision that can impact your sleep and overall health. By considering your sleep style, mattress type, & budget, you can find the perfect mattress for your needs.