Dishwasher Buying Guide: A Comprehensive Guide to Choosing the Right Dishwasher
May 14, 2023
2023-07-26 13:21
Dishwasher Buying Guide: A Comprehensive Guide to Choosing the Right Dishwasher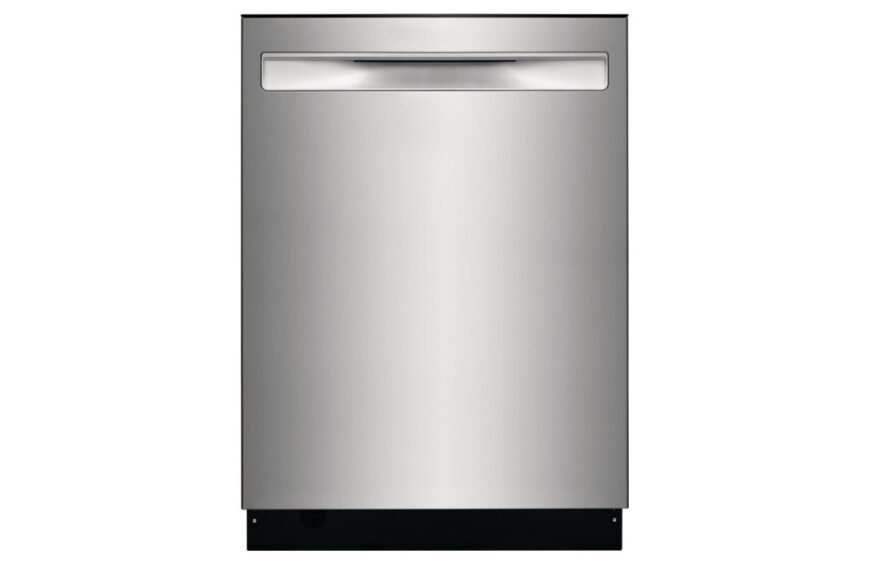 Dishwasher Buying Guide: A Comprehensive Guide to Choosing the Right Dishwasher
Whether you're looking for your first dishwasher or just need to replace an existing machine, choosing a dishwasher can be overwhelming. With so many brands, features and designs available, it can be hard to know where to start your search. That's why we've created this comprehensive dishwasher buying guide. We want to talk you through all the considerations and help you find the perfect dishwasher for your home.
Understanding the Different Types of Dishwashers
To get started, you'll want to understand the difference between the two main types of dishwashers, portable and built-in.
Portable dishwashers are great for people who are either renting or who don't have a permanent place to keep a dishwasher in their kitchen. This is because portable dishwashers can be easily moved from one place to another and don't require permanent installation.
Built-in dishwashers, on the other hand, need proper installation. These are a great choice for those who have a dedicated space for a dishwasher in their kitchen.
Features to Consider When Buying a Dishwasher
Size: Make sure to measure the space where you plan to install the dishwasher to ensure that it fits.
Capacity: Consider how many place settings you need. A standard dishwasher can hold 8-12 place settings, while a large capacity dishwasher can hold up to 16 place settings.
Cycles and Options: Look for dishwashers that offer multiple cycles, such as heavy duty, normal, and quick wash. Some dishwashers also come with additional options, such as a delay start, child lock, and an energy saver mode.
Energy Efficiency: Look for dishwashers with higher Energy Star ratings, which means they are energy efficient and will help lower your energy bills.
Price: Dishwashers range in price from just over $300 to over $1,000. Consider your budget and look for a dishwasher that offers the features you need at a price that you can afford.
How to Choose the Right Dishwasher for Your Home
Determine your needs: Think about how often you will use the dishwasher and what type of dishes you will be washing. If you entertain frequently or have a large family, you may want to consider a dishwasher with a larger capacity.
Measure your space: Measure the space where you plan to install the dishwasher to ensure that it fits. Make sure that you measure height, width and depth.
Consider the features: Look for a dishwasher that has the features that you need, such as multiple wash cycles,options, and energy efficiency.
Set a budget: Dishwashers range in price, so consider how much you are willing to spend before making a purchase.
What's The Difference Between Budget Dishwashers & Top of the Range Models?
The main difference between a budget dishwasher and a more expensive one is the level of features and performance. Budget dishwashers typically have a smaller capacity, fewer wash options, and less energy efficiency. They also tend to be less durable and produce more noise.
On the other hand, more expensive dishwashers often have larger capacity, more wash options, better energy efficiency, and a quieter operation. They also tend to be more durable and have additional features like adjustable racks, delay start, and adjustable tines.
Whether it's worth spending more on a dishwasher depends on your specific needs and budget. If you have a large family and entertain often, or if you want the most efficient and quiet operation, a more expensive dishwasher might be worth the investment.
However, if you're a student or a small family with limited space and a tight budget, a budget dishwasher may still meet your needs. Ultimately, it's important to consider your specific requirements and compare dishwashers in your price range before making a decision.
If you want to find a fully featured, name brand dishwasher at discounted prices, browse American Freight's selection of dishwashers on sale.
Conclusion
Choosing the right dishwasher is a big decision, but it doesn't have to be a challenge. By considering your needs, measuring your space, and looking for a dishwasher with the features you need, you can find the perfect dishwasher for your home. And with the many benefits that come with owning a dishwasher, including time and energy savings, increased hygiene, and environmental benefits, you can rest assured that your investment will pay off in the long run. So whether you're a first-time buyer or looking to upgrade your current dishwasher, this dishwasher buying guide will help you make an informed decision and choose the best dishwasher for your home.