Terms of Use
September 27, 2022
2023-10-17 20:07
Terms of Use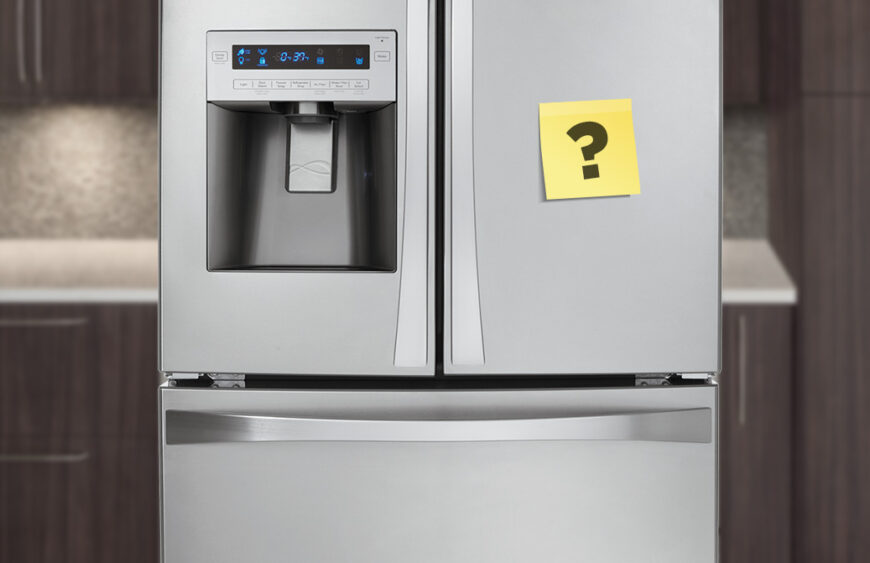 Terms of Use
Terms of Use
Last Updated May 17, 2023
Terms of Use
By accessing or using any features of the website, including the purchase of products and services on the
websites (the "Site"), operated and managed by American Freight® and our affiliates ("us," "we," or
"our"), you agree to be bound by these terms of use (collectively, "Terms of Use"). All visitors to and
users of any aspects of the Site (collectively,"Users") are bound by these Terms of Use. We reserve the
right to modify the Terms of Use at any time without prior notice to you. Therefore, we recommend that you
read these Terms of Use carefully each time you use the Site.
Please note that the guidelines,
policies and other terms and conditions of service and use of other web sites affiliated with American
Freight may vary from these Terms of Use.
As a User of the Site you may, from time to time,
post content and share it with other users, read content generated by other visitors to the Site and other
affiliated sites, and view third party postings and reviews regarding products and services. If you wish to
post content to, or participate in the Site other than simply by reading product information and content and
reviews posted by others, you must register using the registration form available here.
These Terms of Use set out the legally binding terms with respect to your use of the Site. Please read
these Terms of Use carefully. Your access to and use of the Site constitutes your acceptance of all the
provisions of these Terms of Use. If you are unwilling to be bound by these Terms of Use, you should not
access or use the Site.
THESE TERMS OF USE INCLUDE AN AGREEMENT TO MANDATORY ARBITRATION,
WHICH MEANS THAT YOU AGREE TO SUBMIT ANY DISPUTE RELATED TO THE SITE OR YOUR PURCHASE OR OUR SERVICES TO
BINDING INDIVIDUAL ARBITRATION RATHER THAN PROCEEDING IN COURT.
THE DISPUTE RESOLUTION
PROVISION ALSO INCLUDES A CLASS ACTION WAIVER, WHICH MEANS THAT YOU AGREE TO PROCEED WITH ANY DISPUTE
INDIVIDUALLY AND NOT AS PART OF A CLASS ACTION.
Eligibility
The Site is not targeted towards, nor intended for use by, anyone under the age of 18. By using the Site,
you represent and warrant that you are 18 years of age or older. If you are not at least 18 years of age, do
not access, use or register on the Site. In the event we become aware you are under 18, we will terminate
your registration.
Changes to the Site
You agree and understand that the Site, including any and all features available via the Site and any User
Content (as defined below), may be modified by us, in our sole discretion, at any time without prior notice.
Unless expressly stated otherwise, any new features, new services, enhancements or modifications to the Site
implemented after your initial access to the Site shall be subject to these Terms of Use. We do not actively
monitor, and undertake no obligation to monitor or modify, any reviews, information, content, data, text,
links to third party websites, User profile information, sounds, photographs, graphics, video, messages or
other materials made available via the Site by any User (all such items provided by Users, collectively,
"User Content"). Nonetheless, we reserve the right to investigate and take appropriate action, including
legal action, in our sole discretion, against anyone who violates these Terms of Use, including without
limitation, by removing any User Content posted in violation of these Terms of Use, terminating the
registration of such violators or blocking such violators' use of the Site.
Registration
To access some features of the Site, you may be required to register and to select a password and user
name, which shall consist of an email address you provide and a screen name ("User ID"). If you register,
you agree to provide us with accurate and complete registration information, and to inform us immediately of
any updates or other changes to such information. For example, you may not: (i) enter, select or use a false
name or an email address owned or controlled by another person with the intent to impersonate that person,
or (ii) use as a User ID a name subject to any rights of a person other than yourself without appropriate
authorization. Failure to comply with the terms of this paragraph shall constitute a material breach of
these Terms of Use, which may result in immediate termination of your account. In addition, we reserve the
right to refuse registration of, or cancel a User ID in our discretion.
Security
You shall be responsible for maintaining the confidentiality of your password, and you are fully
responsible for all activities that occur under your User ID and password, whether or not you authorize such
activities. Any User ID and password for your access to the Site shall be for your personal, non-commercial
use only. You agree to (a) immediately notify us of any unauthorized use of your User ID or password of
which you become aware, and (b) ensure that you exit from your account at the end of each session.
Use of the Site/Services
You may use the Site solely for your personal, non-commercial use. For example, you may use the Site to
solicit opinions, ideas and other input from, and share ideas and opinions with, other Users, and to search
the Site for User Content and business or product information. You may also invite people you know to join
the Site. You acknowledge and agree that we do not control the User Content posted to the Site, or any links
to other websites, including the content of any messages, and that we do not guarantee the accuracy,
integrity or quality of any User Content. You further understand and agree that (i) we do not necessarily
endorse, support, sanction, encourage, verify, or agree with the comments, opinions, or statements or other
User Content posted on or otherwise displayed on or transmitted via the Site, and (ii) we do not make any
promises, guarantees or warranties with respect to any of the User Content or products, services,
information, content or materials featured or mentioned on the Site. All User Content, including advice and
opinions posted by Users, comprises the views and responsibility of those who post such User Content, and
does not necessarily represent the our views. You understand that, by using the Site, you may be exposed to
User Content that is offensive, indecent or objectionable.
IN NO EVENT WILL WE BE LIABLE,
DIRECTLY OR INDIRECTLY, TO ANYONE FOR ANY DAMAGE OR LOSS OF ANY NATURE WHATSOEVER ARISING FROM OR RELATING
TO ANY USE, CONTINUED USE OR RELIANCE ON ANY USER CONTENT, ANY ERROR OR OMISSION IN ANY USER CONTENT, ANY
CLAIM THAT ANY USER CONTENT IS DEFAMATORY, LIBELOUS OR VIOLATES ANY RIGHT OF ANY THIRD PARTY, OR THE
DEFAMATORY, OFFENSIVE OR ILLEGAL CONDUCT OF ANY USER OR THIRD PARTY. YOU EXPRESSLY AGREE THAT YOU BEAR ANY
AND ALL RISKS ASSOCIATED WITH YOUR ACCESS TO, CONTRIBUTION TO, USE OF AND/OR RELIANCE ON USER CONTENT.
Restrictions on Your Use of the Site
Without limiting the generality of any other provisions of these Terms of Use, you agree you shall not
(and you agree not to allow any other individual or entity to):
download, modify, reproduce, adapt, translate, reverse engineer, create derivative works based upon,
publicly display, sell, rent, license, or in any way commercially exploit any portion of the Site, except
and to the extent expressly permitted under these Terms of Use;
remove any copyright, trademark or other proprietary rights notice contained in or on the Site;
use any robot, spider, site search/retrieval application, or other device to retrieve or index any
portion of the Site;
collect any information about other Users (including usernames and/or email addresses) for any purpose
other than to solicit and/or share reviews with other Users;
reformat or frame any portion of any Web pages that are part of the Site;
create user accounts by automated means or under false or fraudulent pretenses;
create or transmit to other Users unsolicited electronic communications, such as "Spam" or otherwise
interfere with other Users' enjoyment of the Site;
submit to the Site any content that falsely states or implies that such content is sponsored or endorsed
by us;
transmit or upload to the Site any item containing or embodying any virus, worm, defect, Trojan horse,
software bomb or other feature designed to damage or degrade in any manner the performance of the Site,
any other website, or any computer or other device or system, or the enjoyment of the Site by any User;
use the Site to violate the security of or gain unauthorized access to any computer or computer network
or other device or system (including unauthorized attempts to discover passwords or security encryption
codes);
submit to the Site any content that is unlawful or facilitates, constitutes, promotes or encourages
illegal activity; or otherwise use the Site to transfer or store illegal material, including any material
deemed threatening or obscene;
copy or store any User Content offered on the Site other than for your personal, non-commercial use;
take any action that imposes, or may impose, in our sole discretion, an unreasonable or
disproportionately large data or traffic load on the Site or the IT infrastructure used to operate and
make the Site available;
use the Site and/ or any User Content, intentionally or unintentionally, to violate any applicable
local, state, federal or international law; or
collect or store personal data about other Users in connection with the prohibited activities described
in this paragraph.
User Content Posted By You on the Site
Registered Users of the Site may upload User Content to our websites. Without limiting the generality of
any other provisions of these Terms of Use, you agree:
You may not post, upload or transmit any User Content that (i) infringes or otherwise violates any
copyright, patent, trademark, trade secret, publicity or privacy right or other proprietary right of any
party, or (ii) is proprietary to a third party, without such third party's prior written consent.
You understand and agree that we do not monitor but reserve the right to review and delete any User
Content for any or no reason, including User Content that, in our sole discretion, (i) violates these
Terms of Use, (ii) is offensive or illegal, or (iii) may harm, violate the rights of or threaten the
safety of any User and/or any other individual or entity.
You are solely responsible for any User Content you post, publish or display on the Site or transmit to
Users. We reserve the right, but undertake no obligation, to monitor disputes between you and any other
User, or any other entity or individual, in connection with the Site. You are solely responsible for the
resolution of any disputes that arise between you and any other User or any other entity or individual.
You will post only User Content you believe in good faith to be true and accurate, and you will not post
to the Site any User Content that is false, inaccurate, misleading or fraudulent.
If you are employed by American Freight or if you have received or will receive any compensation or
consideration from American Freight, including but not limited to product samples, directly or indirectly
in exchange for any opinion, endorsement, review or critique that you post, upload or transmit on the
Site, you must clearly and conspicuously disclose the nature of your connection to American Freight.
By uploading User Content to the Site, you hereby grant, and represent and warrant that you have all
rights and authority necessary to grant, (i) American Freight, our respective contractors, and our
business partners, an irrevocable, perpetual, non-exclusive, royalty-free, fully sublicensable, fully paid
up, worldwide license and right to use, copy, publicly perform, digitally perform, publicly display, and
distribute such User Content and to prepare derivative works based on, or incorporate into other works,
such User Content, with or without attribution; and (ii) subject to the restrictions set forth in these
Terms of Use, all Users an irrevocable, perpetual, non-exclusive, royalty-free license and right to use
such User Content for each such User's personal, non-commercial use. You further represent and warrant
that you did not work with parties in conjunction with your User Content who are: i) represented under
contract (e.g., by a talent agent or manager) that would limit or impair our ability to display your User
Content in any media form; ii) subject to an acting or modeling contract that would make your/their
appearance in the User Content a violation of any third-party rights; or iii) under any other contractual
relationship, including but not limited to guild and/or union memberships, that may prevent us from being
able to use the User Content worldwide in all media in perpetuity on a royalty-free basis, without any
payment or fee obligations. You hereby irrevocably waive and assign to us any and all so-called moral
rights or "droit moral" you may have in or with respect to any User Content you post to the Site. You
understand that American Freight may be working on the same or a similar idea to any ideas, expression of
ideas or other materials you submit within your User Content ("Idea"), that it may already know of such
Idea from other sources, that it may simply wish to develop this (or a similar Idea) on its own or it may
have taken/will take some other action.
In return for your access to and use of the Site, you acknowledge that you have read, understand and
agree to the terms enumerated below with respect to any Ideas you submit on the Site:

To the best of your knowledge, the Idea represents your own original work, you have all necessary
rights to disclose the Idea to American Freight and in doing so American Freight' use of the Idea will
not infringe upon any other individual's or entity's rights.
You understand that disclosure of your Idea to American Freight does not establish a confidential
relationship or obligate American Freight to treat the Idea (or any related materials) as secret or
confidential.
You understand that American Freight has no obligation, either express or implied, to develop or use
your Idea and that no compensation is due to you or anyone else for any inadvertent or intentional use
of that Idea, related Ideas or Ideas derived from your Idea. You understand that American Freight
assumes no obligation with respect to any Idea. For your own protection, we assume that you will rely
on whatever patent protection you may want to secure, or have already secured, in your idea. In the
absence of a separate formal contact, your rights shall be limited to those existing under the patent
laws of the United States.
If your Idea is the subject of a pending or issued patent, you have disclosed or will disclose that
fact to American Freight.
You understand that, except to the extent that these terms are superseded by a separate agreement in
writing by you and American Freight, you hereby irrevocably release and forever discharge American
Freight and its affiliates and subsidiaries from any and all actions, causes of actions, claims,
damages, liabilities and demands, whether absolute or contingent and of any nature whatsoever, which
you now have or hereafter can, shall or may have against American Freight and its affiliates and
subsidiaries or their respecting successors and assigns with respect to the Idea, including without
limitation in respect of how American Freight and its affiliates and subsidiaries, directly or
indirectly, use the Idea, with the sole exception in respect of the foregoing release and discharge
being your right to bring a claim of patent infringement.

The following is a partial list of the kind of User Content that is illegal and/or is prohibited on or
through the Site. You may not post any User Content that:

is patently offensive to users of the Site, such as content that promotes racism, bigotry, hatred or
physical harm of any kind against any group or individual;
harasses or advocates harassment of another person;
promotes illegal activities or conduct that is abusive;
is threatening, obscene, defamatory or libelous;
seeks, or recommends providers of, material that exploits people under the age of 18 in a sexual or
violent manner, or seeks or recommends providers that solicit personal information from anyone under
18.
American Freight retains the right to remove any User Content from its websites for any reason, including
if, American Freight determines, in its sole discretion, that such content violates any of the restrictions
or guidelines defined in these Terms of Use.
Copyrights
If you believe any User Content or any other aspect of the Site infringes your copyright, you should send
written notice of copyright infringement to our designated copyright agent at the address given below. Your
notice must meet the requirements of the Digital Millennium Copyright Act (as required under 17 U.S.C. 512)
by providing the following information:
A description of the copyrighted work that you claim has been infringed;
A description of where the material that you claim is infringing is located on the Site;
Your address, telephone number and email address;
A statement by you that you have a good-faith belief that the disputed use is not authorized by the
copyright owner, its agent or the law;
A statement by you, made under penalty of perjury, that the above information in your notice is accurate
and that you are the owner of the copyright at issue or are authorized to act on the copyright owner's
behalf; and
An electronic or physical signature of the person authorized to act on behalf of the owner of the
copyright at issue.
Our designated copyright agent for notice of claims of copyright infringement on the Site may be reached
at the following address:
Attention: General Counsel
American Freight
109 Innovation Ct. Suite J
Delaware, OH
43015
Counter-Notice
If you believe that your User Content that was removed (or to which access was disabled) pursuant to a
Digital Millennium Copyright Act notice we received is not infringing, or that you have the authorization
from the copyright owner, the copyright owner's agent, or pursuant to the law, to post and use the content
in your User Content, you may send a counter-notice containing the following information to the Copyright
Agent:
Your physical or electronic signature;
Identification of the content that has been removed or to which access has been disabled and the
location at which the content appeared before it was removed or disabled;
A statement that you have a good faith belief that the content was removed or disabled as a result of
mistake or a misidentification of the content; and
Your name, address, telephone number, and e-mail address, a statement that you consent to the
jurisdiction of the federal court in Delaware County, Ohio, and a statement that you will accept service
of process from the person who provided notification of the alleged infringement.
If a counter-notice is received by the Copyright Agent, American Freight may send a copy of the
counter-notice to the original complaining party informing that person that it may replace the removed
content or cease disabling it in 10 business days. Unless the copyright owner files an action seeking a
court order against the content provider, member or user, the removed content may be replaced, or access to
it restored, in 10 to 14 business days or more after receipt of the counter-notice, at American Freight's
sole discretion.
Ownership
As between you and us, the Site, including all photographs, images, text, graphics, icons, audio clips,
software and other aspects thereof (excluding User Content), all improvements or modifications thereof, all
derivative works based thereon, and the collection, arrangement, and assembly of the Site, including all
copyrights, trademarks, and other intellectual property or proprietary rights in the foregoing, are owned by
us or our licensors. As between you and us, subject to any licenses and rights expressly granted herein, any
User Content posted by you is owned by you. Nothing contained in these Terms of Use shall be deemed to grant
to you or any other User any rights, title or interest in or to any copyright, trademark or other
proprietary right of ours or any of our licensors.
Any trademarks, service marks, and other marks and indicators of source or origin that are displayed on
the Site are the proprietary property of American Freight or our respective licensors, as applicable. None
of such marks may be used in connection with any other product or service, in any manner that is likely to
cause confusion among consumers, or to disparage or discredit the owner of such mark or its affiliates. Any
trademarks of third parties that appear on the Site are the property of their respective owners, who may or
may not be affiliated with, connected to, or sponsored by us. You may not use, copy, modify or display any
of the trademarks, service marks, names or logos appearing on the Site without the express written
permission of the trademark owner.
Nothing in these Terms of Use shall be deemed to grant to you or any other User any license or right in or
to any patent, copyright, trademark, trade secret or other proprietary right of ours.
Disclaimer
YOU EXPRESSLY AGREE THAT YOUR USE OF THE SITE, AND OF ANY USER CONTENT, INFORMATION, ADVICE, SERVICES,
PRODUCTS, AND OTHER MATERIALS CONTAINED IN OR DESCRIBED ON THE SITE, IS ENTIRELY AT YOUR OWN RISK, AND THAT
ALL SUCH INFORMATION AND MATERIALS ARE PROVIDED ON AN "AS IS" AND "AS AVAILABLE" BASIS. TO THE FULLEST
EXTENT PERMISSIBLE BY APPLICABLE LAW, WE MAKE NO, AND HEREBY DISCLAIM ALL, REPRESENTATIONS OR WARRANTIES OF
ANY KIND, EXPRESS OR IMPLIED, AS TO THE AVAILABILITY, OPERATION AND/OR USE OF THE SITE, INCLUDING BUT NOT
LIMITED TO ANY USER CONTENT PROVIDED VIA THE SITE, AND ALL OTHER CONTENT, SERVICES, PRODUCTS, AND OTHER
INFORMATION AND MATERIALS CONTAINED IN OR DESCRIBED ON THE SITE, INCLUDING BUT NOT LIMITED TO WARRANTIES OF
MERCHANTABILITY, FITNESS FOR A PARTICULAR PURPOSE, AND NON-INFRINGEMENT, AND IMPLIED WARRANTIES ARISING FROM
COURSE OF DEALING OR COURSE OF PERFORMANCE. IN ADDITION, WE DO NOT REPRESENT OR WARRANT THAT THE INFORMATION
AND CONTENT ACCESSIBLE VIA THE SITE IS ACCURATE, COMPLETE OR CURRENT, AND WE ARE NOT RESPONSIBLE FOR ANY
ERRORS OR OMISSIONS THEREIN OR FOR ANY ADVERSE CONSEQUENCES RESULTING FROM USE OF, INABILITY TO USE, OR
RELIANCE ON ANY ASPECT OF THE SITE, INCLUDING BUT NOT LIMITED TO USER CONTENT AND ALL OTHER CONTENT,
SERVICES, PRODUCTS, AND OTHER INFORMATION AND MATERIALS CONTAINED IN OR DESCRIBED ON THE SITE. FURTHER, WE
MAKE NO REPRESENTATIONS AND WARRANTIES THAT THE SITE OR THE USER CONTENT WILL BE UNINTERRUPTED, SECURE, OR
FREE OF ERRORS, VIRUSES, OR OTHER HARMFUL COMPONENTS. NO ADVICE OR INFORMATION, WHETHER ORAL OR WRITTEN,
OBTAINED BY ANY USER FROM US OR THE SITE SHALL CREATE ANY WARRANTY NOT EXPRESSLY STATED HEREIN.
American Freight may display advertising prints for products sold through a Site. American Freight
attempts to display the colors of the products shown on the Site as accurately as possible. However, we
cannot guarantee that the color you see matches the product color, as the display color depends, in part,
upon the display device used by you.
Statements contained in news releases that are not historical facts may be forward-looking statements as
that term is defined in the Private Securities Litigation Reform Act of 1995. Such forward-looking
statements are subject to risks and uncertainties that could cause actual results to differ materially from
those currently anticipated due to a number of factors. American Freight undertakes no obligation to update
such forward-looking statements to reflect events or circumstances that occur after the date on which such
statements were made.
For certain purchases of furniture or appliances, a manufacturers' warranty may be available to you.
Please be aware that the manufacturers' warranty provides you specific legal rights. Upholstered fabrics are
not guaranteed for color fastness, wearability, or shrinkage by the manufacturers, and therefore are not
guaranteed by American Freight. We do not extend any warranties in addition to those specified in writing by
the manufacturers. More details related to product warranties are available here.
Limitation on Liability
IN NO EVENT SHALL AMERICAN FREIGHT OR THEIR RESPECTIVE AFFILIATES, OR THE SHAREHOLDERS, DIRECTORS,
OFFICERS, MEMBERS, MANAGERS, EMPLOYEES, AGENTS OR REPRESENTATIVES OF ANY OF THE FOREGOING, BE LIABLE TO YOU
OR ANY THIRD PARTY FOR INDIRECT, SPECIAL, PUNITIVE, INCIDENTAL OR CONSEQUENTIAL DAMAGES ARISING OUT OF THE
USE OF, ACCESS TO, RELIANCE ON, UNAVAILABILITY OF, INABILITY TO USE, OR IMPROPER USE OF THE SITE, INCLUDING
BUT NOT LIMITED TO ANY USER CONTENT, REVIEWS, ADVICE, SERVICES, PRODUCTS, AND OTHER INFORMATION AND
MATERIALS CONTAINED IN OR DESCRIBED ON THE SITE, OR THE DISCLOSURE OR MISUSE OF ANY USER'S PERSONAL
INFORMATION, EVEN IF THEY HAVE BEEN ADVISED OF THE POSSIBILITY OF SUCH DAMAGES, AND REGARDLESS OF THE FORM
OF ACTION, WHETHER IN CONTRACT, TORT, OR OTHERWISE. INDIRECT AND/OR CONSEQUENTIAL DAMAGES INCLUDE, BUT ARE
NOT LIMITED TO THE FOLLOWING CATEGORIES OF LOSSES OR DAMAGES: DAMAGES FOR LOSS OF PROFITS, LOST OPPORTUNITY
COSTS, LOSS OF GOODWILL OR REVENUE, BUSINESS INTERRUPTION, OR LOSS OF DATA.
SOME STATES DO NOT ALLOW THE EXCLUSION OR LIMITATION OF INCIDENTAL OR CONSEQUENTIAL DAMAGES, SO THE ABOVE
LIMITATION OR EXCLUSION MAY NOT APPLY TO YOU.
IN ANY EVENT, AMERICAN FREIGHT'S RESPECTIVE TOTAL MAXIMUM LIABILITY IN RESPECT OF THE SITE OR ANY PART
THEREOF, INCLUDING BUT NOT LIMITED TO THE USER CONTENT, REVIEWS, ADVICE, SERVICES, PRODUCTS, AND OTHER
INFORMATION AND MATERIALS CONTAINED IN OR DESCRIBED ON THE SITE, IN ANY MANNER WHATSOEVER, SHALL BE LIMITED
TO THE PURCHASE PRICE OF ANY PRODUCTS YOU PURCHASE ON THE SITE. THIS LIMITATION SHALL APPLY NOTWITHSTANDING
ANY FAILURE OF THE ESSENTIAL PURPOSE OF ANY LIMITED REMEDY PROVIDED HEREIN.
Indemnity
You agree to indemnify and hold American Freight and their respective affiliates, licensors, directors,
officers, members, managers, employees, agents, and representatives, harmless from and against any losses,
costs, expenses or damages of any nature whatsoever (including attorneys' fees and court costs) arising from
any claim, cause of action, suit or demand of any third party due to, arising out of or related to your
violation of these Terms of Use, or the infringement or other violation by you, or any third party using
your account or User ID or password, of any intellectual property or other right of any person or entity.
Third Party Advertisements and Links to Third Party Sites
We may display advertisements from third parties on the Site, such as banner advertisements, pop-up texts,
and links to third party sites. We are not responsible for the content of such advertisements or links, or
for any products, services or other materials relating to such advertisements, any linked site, or any link
contained in a linked site. The display of any advertisement or link does not imply endorsement by us of the
advertisement or linked site or any content therein. IN NO EVENT WILL WE BE LIABLE, DIRECTLY OR INDIRECTLY,
TO ANYONE FOR ANY DAMAGE OR LOSS ARISING FROM OR RELATING TO ANY USE, CONTINUED USE OR RELIANCE ON ANY
ADVERTISEMENT DISPLAYED ON THE SITE, ANY PRODUCTS, SERVICES OR OTHER MATERIALS RELATING TO ANY SUCH
ADVERTISEMENT, ANY LINKED THIRD-PARTY SITE, OR ANY LINK CONTAINED IN A LINKED SITE.
SMS Messaging
With your consent, we may provide you with the opportunity to receive recurring automated promotional text
messages from American Freight. Consent is not a condition of any purchase and you can reply STOP to any
message to stop receiving SMS messaging from American Freight.
The SMS Gateway provider for sales and promotional information is Attentive, which provides American
Freight with the ability to send sale and promotional information via SMS messages to opted-in subscribers.
See Attentive terms of use here.
The American Freight SMS program for layaway information is designed to notify the subscriber of
delinquent layaway payments and other relevant news. The American Freight SMS program for sale and
promotional information is designed to notify the subscriber of current or upcoming sales, promotions or
contests. American Freight's SMS programs are not binding and they are subject to change without notice.
If you have questions regarding our SMS programs, you may contact American Freight at 740-363-2222. The number of SMS messages that American Freight will send per
month may vary. Our SMS programs may not be available on all carriers. Message and data rates may apply to
our SMS programs.
Delivery and Fulfillment
Our detailed shipping and delivery terms are available here. For any
questions related to shipping and delivery, please contact your local store or contact us as detailed below.
Open Box Policy
Our Open Box Policy is available here. For any questions, related to Our Open Box policy,  please contact your local store or contact us as detailed below. 
Pricing
Prices and availability of products and services are subject to change without notice. 
To be eligible for a price match, you must show a publicly published ad with a lower price available from a
retailer within 25 miles of the American Freight location. Read the full details here.
Pricing errors may occur on the Site from time to time, on items sold by American Freight. American Freight attempts to correct all pricing
errors as soon as they are discovered, or as soon as American Freight receives notice of an error. American
Freight reserves the right to cancel any orders containing pricing errors, with no further obligations to
you, even after your receipt of an order confirmation or shipping notice from American Freight. Any payments
you make to American Freight for orders that are cancelled due to pricing errors will be refunded.
As a courtesy to customers, American Freight offers in-store pickup for certain items that are in-stock or
shipped to your local store. More information about American Freight's in-store pickup policy available here.
All Sales Final
Items purchased at American Freight stores or American Freight's website are not eligible for return,
refund, or exchange after pick-up, delivery, or installation has been completed. ALL SALES ARE FINAL,
except as provided in our return policy, available here, or otherwise
required by applicable law.
Changes to Terms of Service
We reserve the right to make changes at any time to these Terms of Use. Any modifications to the Terms of
Use will be effective upon posting. You agree to review the Terms of Use periodically so that you are aware
of any modifications. Your continued use of the Site after any modifications indicates your acceptance of
the modified Terms of Use.
Disputes
a. Any dispute relating in any way to your visit to or participation on the Site shall be submitted to
confidential arbitration in Delaware County, Ohio, except that, to the extent you have in any manner
violated or threatened to violate our intellectual property rights, we may seek injunctive or other
appropriate relief in any state or federal court in the State of Ohio, and you consent to exclusive
jurisdiction and venue in such courts. Arbitration under these Terms of Use shall be conducted under the
rules then prevailing of the American Arbitration Association. The arbitrator's award shall be binding and
may be entered as a judgment in any court of competent jurisdiction. To the fullest extent permitted by
applicable law, no arbitration under these Terms of Use shall be joined to an arbitration involving any
other party subject to this Agreement, whether through class arbitration involving any other party subject
to these Terms of Use, whether through class arbitration proceedings or otherwise.
b. Mandatory Binding Arbitration. The parties to these Terms of Use agree that final and binding
arbitration on an individual basis shall be the sole and exclusive forum and remedy for any and all disputes
and claims that cannot be resolved informally and that relate in any way to or arise out of your purchase,
our service, the Site or these Terms of Use. Notwithstanding the foregoing, any dispute or claim relating to
patent, copyright, trademark, trade secret, privacy or publicity rights, shall not be resolved in
arbitration and, instead, the parties agree that such dispute shall be resolved exclusively in state or
federal court in for the State of Ohio, and the parties consent to exclusive jurisdiction and venue in
such courts. The parties hereto acknowledge and agree that the Federal Arbitration Act and federal
arbitration law apply to arbitrations under these terms and conditions (despite any other choice of law
provision).
Arbitration under these terms and conditions shall be conducted by the American Arbitration Association
(the "AAA"). For claims of less than or equal to $75,000 (exclusive of attorney's fees, costs, and alleged
punitive damages or penalties), the AAA's Consumer Arbitration Rules will apply; for claims over $75,000,
the AAA's Commercial Arbitration Rules will apply. The AAA rules are available at https://www.adr.org. Any Notice of Arbitration should be
mailed to us at the following address:
Attention: General Counsel
American
Freight
109 Innovation Ct. Suite J
Delaware, OH 43015
c. Class Action Waiver. TO THE FULLEST EXTENT PERMITTED BY APPLICABLE LAW, ARBITRATION SHALL PROCEED
SOLELY ON AN INDIVIDUAL BASIS WITHOUT THE RIGHT FOR ANY DISPUTES TO BE ARBITRATED ON A CLASS ACTION BASIS OR
ON BASES INVOLVING CLAIMS BROUGHT IN A PURPORTED REPRESENTATIVE CAPACITY ON BEHALF OF OTHERS.
Disputes may not be joined or consolidated unless agreed to in writing by all parties. No arbitration
award or decision will have any preclusive effect as to issues or claims in any dispute with anyone who is
not a named party to the arbitration.
In the event that this CLASS ACTION WAIVER is deemed unenforceable, then any putative class action may
only proceed in a court of competent jurisdiction without a jury and not in arbitration.
d. Waiver of Rights, Including to Trial by Jury. By agreeing to arbitration, the parties understand and
agree that they are waiving their rights to maintain other available resolution processes, such as a court
action or administrative proceeding, to settle their disputes. The rules in arbitration are different. There
is no judge or jury, and review of an arbitrator's decision is very limited. THE PARTIES FURTHER AGREE THAT,
WHETHER A CLAIM WILL BE RESOLVED IN ARBITRATION OR IN COURT, THE PARTIES BOTH WAIVE ANY RIGHT TO A JURY
TRIAL INVOLVING ANY CLAIMS OR DISPUTES.
Applicable law
By visiting the Site, you agree that the laws of the State of Ohio, without regard to principles of
conflict of laws, will govern these Terms of Use and any dispute of any sort that might arise between you
and American Freight.
Miscellaneous
No agency, partnership, joint venture, or employment relationship is created as a result of these Terms of
Use, and you do not have any authority of any kind to bind American Freight in any respect whatsoever. We
may provide you with notices, including those regarding changes to these Terms of Use, by email, regular
mail, or postings on the Site. These Terms of Use, which shall be deemed accepted by you upon your use of
the Site, constitute the entire agreement among you and American Freight regarding use of the Site. American
Freight's failure to exercise or enforce any right or provision of these Terms of Use shall not constitute a
waiver of the enforcement of such right or provision. If any provision of these Terms of Use is found to be
unenforceable or invalid, that provision shall be limited or eliminated to the minimum extent necessary so
that these Terms of Use shall otherwise remain in full force and effect and enforceable. These Terms of Use
are not assignable, transferable or sublicensable by you, except with our prior written consent. The
headings in these Terms of Use are for convenience only and have no legal or contractual effect.